Dominguez and Monte (I still haven't heard what happened to Powell) were our llamas that carried their fair share of our weight to Lake Constantine this past weekend. Adam and Ben were our USFS trails & Wilderness managers who assisted our volunteers. Both of them were terrific guides and leaders.

In total ESWA had six volunteers on the trip. Myself, Tom Copper, Todd Nice, Lynette Nice, Krista Hughes and Mike Harrison. Originally we had eight volunteers heading in, but one had a schedule conflict and the other had their truck stolen 4 days before our departure. This year we had a smaller number of folks than normal, and the hardy souls that did show up braved the awful weather forecast, eventual rain showers and butt clenching lightning strikes in the mountaintops above us. We had a really awesome crew of people on this trip that all worked very well together and enjoyed sharing stories and having some laughs while huddled under a tarp in the rain both evenings.

-On our hike to Constantine we stopped and installed a "No Campfires Above This Point" wooden sign at 11,000'. Adam carried in a 4x4 redwood post for the sign and used a hand drill to mount the sign to the post.

-We set up our camp, got the llamas situated and pitched two tarps for cover right before the rain came in and out that evening. The lightning was the most intense I have experienced in quite some time. Todd caught a brooke trout that evening in between rain showers.

-The only other people at the lake were just 3 seperate other groups. One was having a campfire in the rain on Friday, but of course illegally. Adam had no issues with kindly asking them to put it out.

-We split into two different groups on a dry Saturday morning. One group conducted campsite inventories, destroyed fire rings and picked up garbage (including a baby diaper). In total they inventoried 16 campsites and threw 12 fire rings / structures. Unfortunately the GPS device on one of the units that the USFS was using lost its signal and the campsite inventory had to be cut short due to the issue.

-The other group cut deadfall (4 different trees with two Katana saws) across the trail and cleared the trail corridor. Thousands of willow branches were lopped from the lake all the way to 11,800' on fall creek trail heading towards Fall Creek pass. The group was hoping to make it all the way to the top of the pass to see Seven Sisters, but unfortunately dark rain clouds moved in and rain began at 2:30 pm and did not let up until around 8:00 pm that evening. The willow-whacking made a huge difference in the condition of the trail headed towards the pass. There were sections of the trail that you couldn't see because of how the willows had engulfed the path over years of low maintenance.

-Saturday evening we finished the remainder of wine, crackers, cheese, salami, chocolate, etc... that ESWA provided. It was so nice to have these treats after all the hard work and enduring the rain.

-Sunday morning we saw a moose appear and enter the lake. It ran into the water and went for a short swim and splash while the entire group watched from a safe distance.

-We were motivated to keep on lopping willows up Fall Creek pass, but when we saw the weather forecast that morning we decided to head back to the trailhead; just as we did get back to the trailhead heavy rain began again and washed away the remainder of the afternoon.

Taking into account the bad weather, we were able to accomplish a lot.



61 images

1.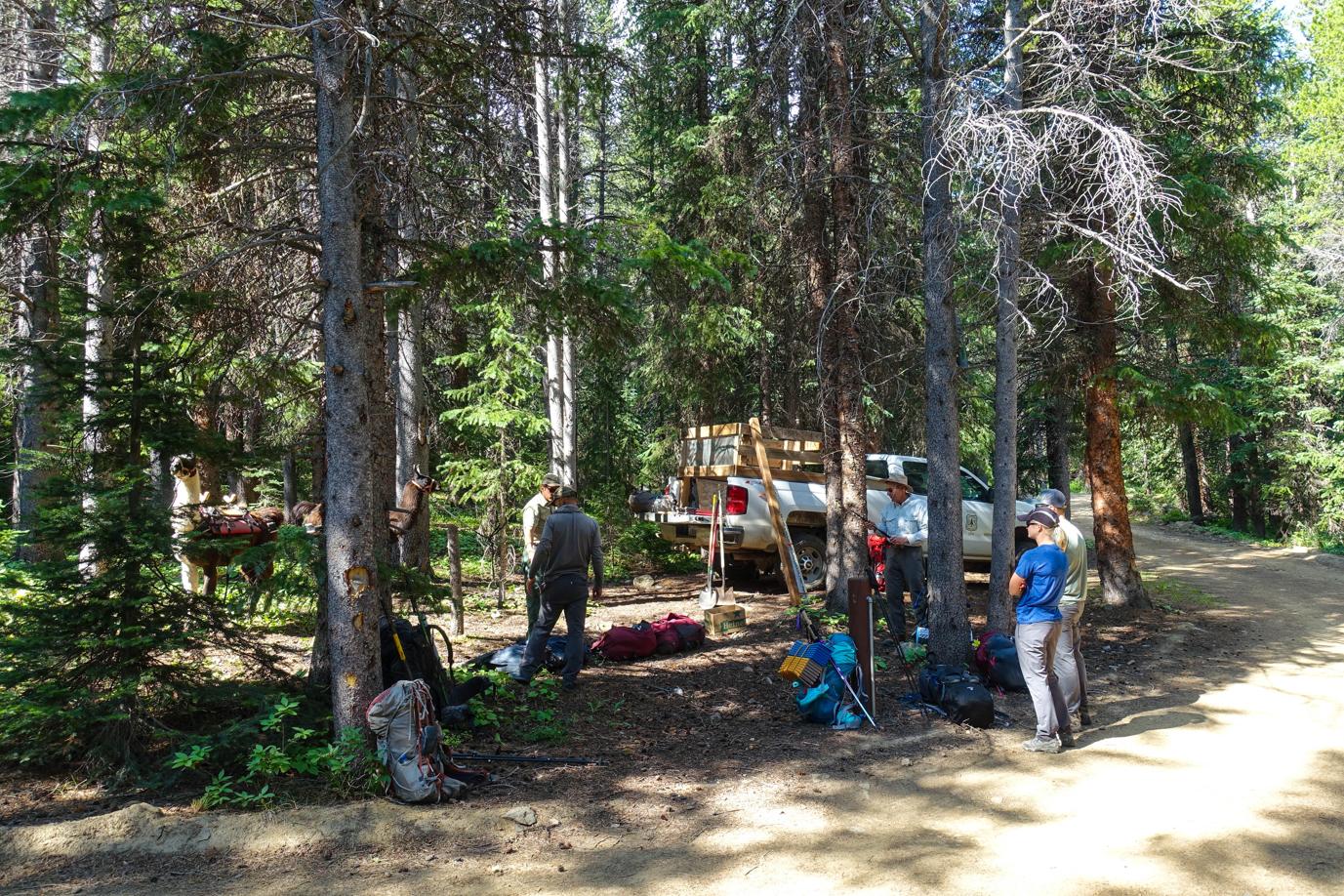 ---
2.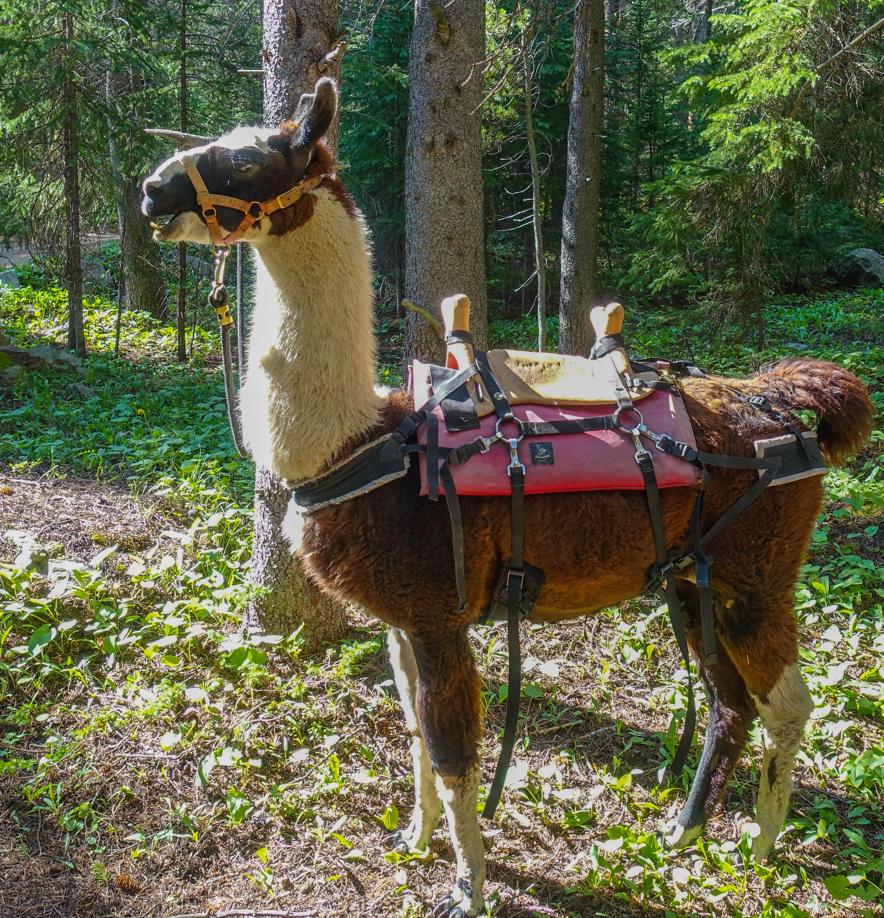 ---
3.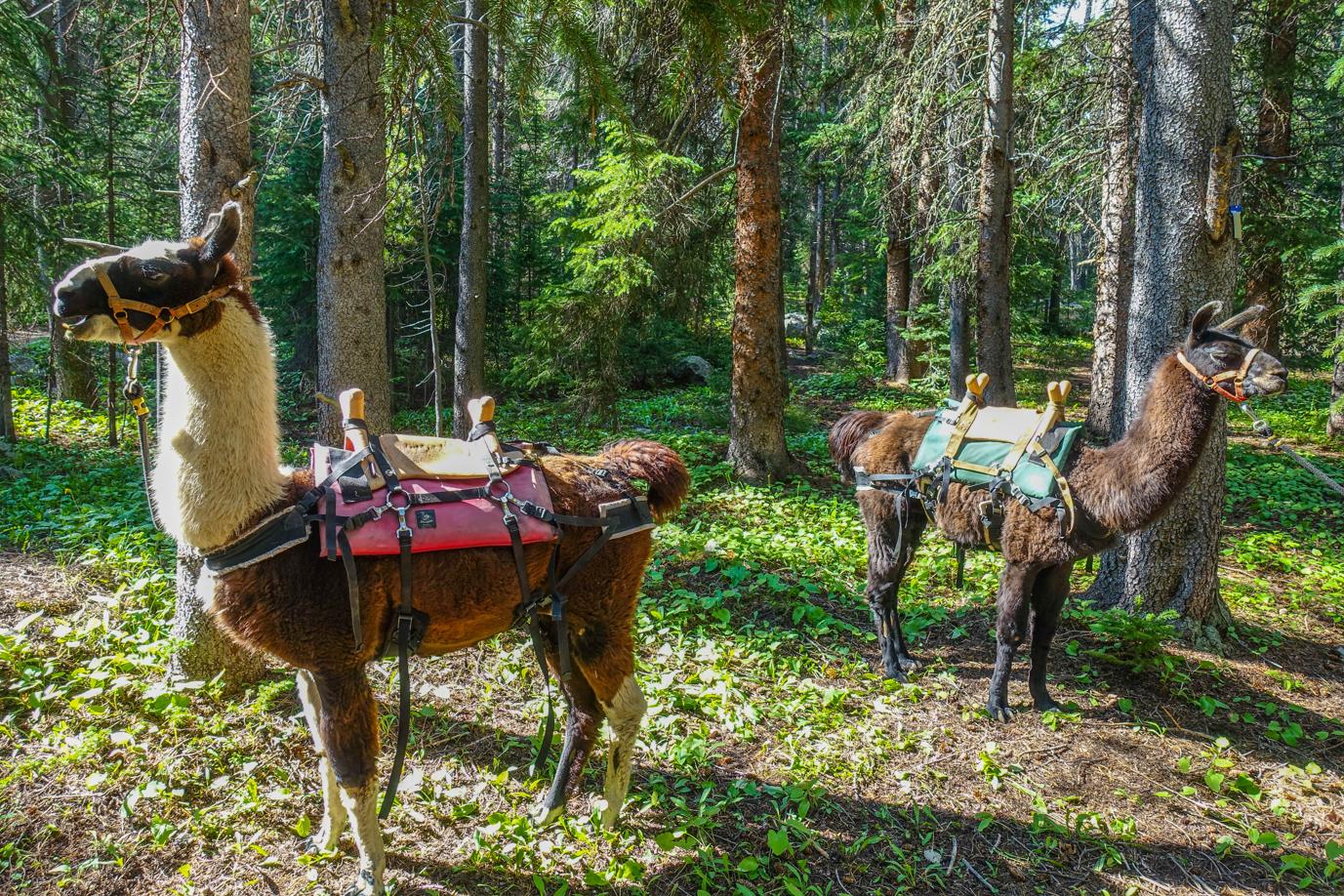 ---
4.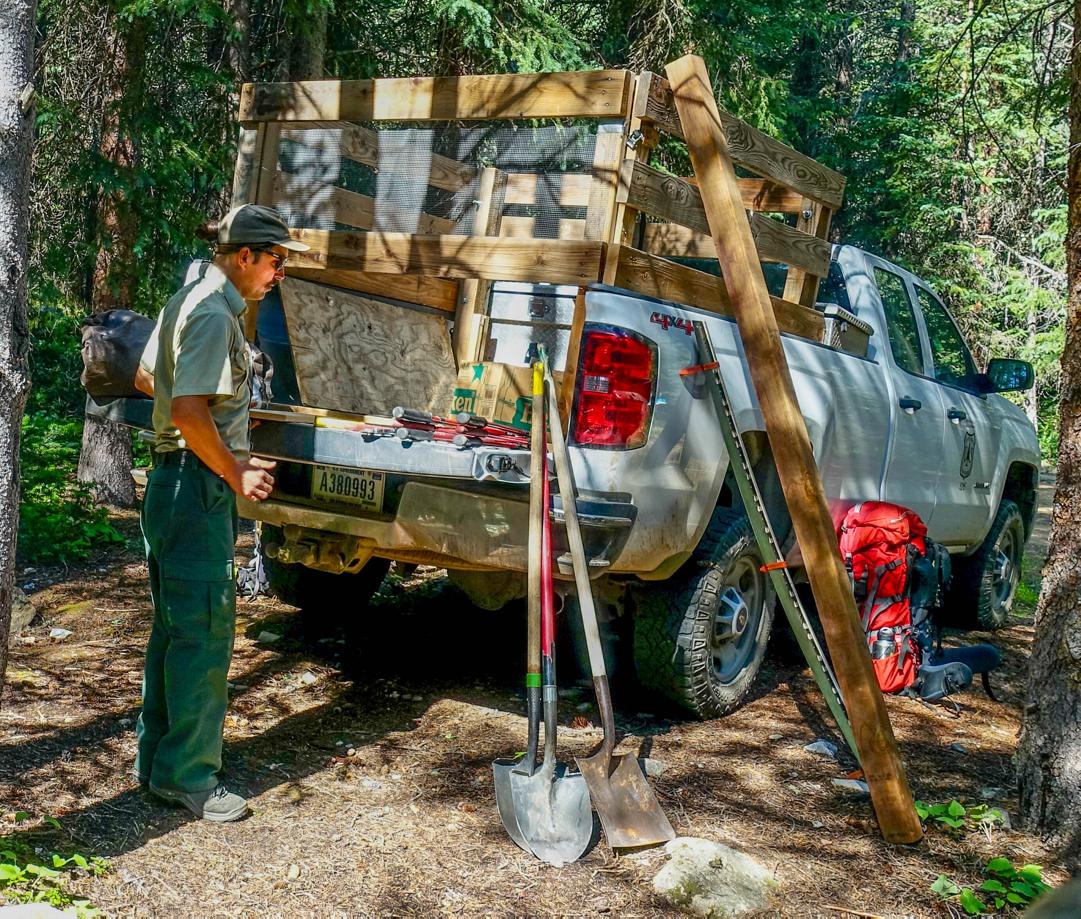 ---
5.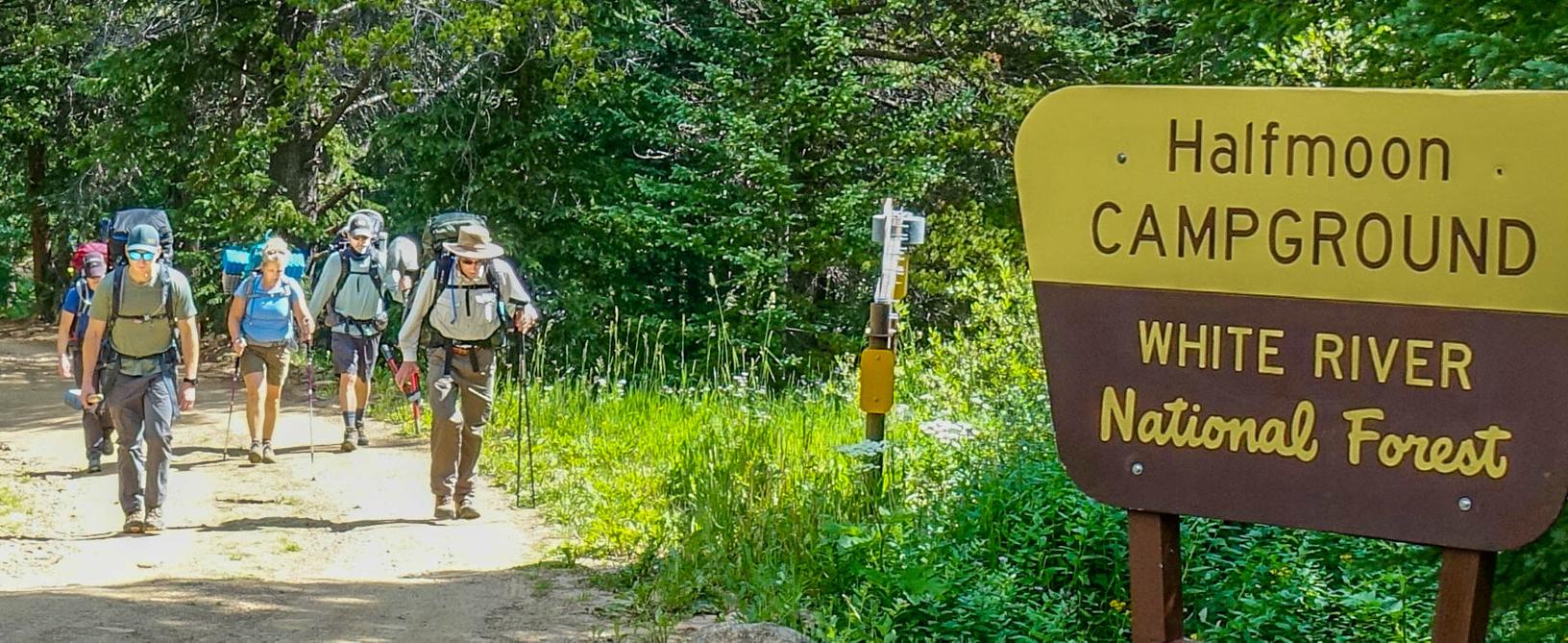 ---
6.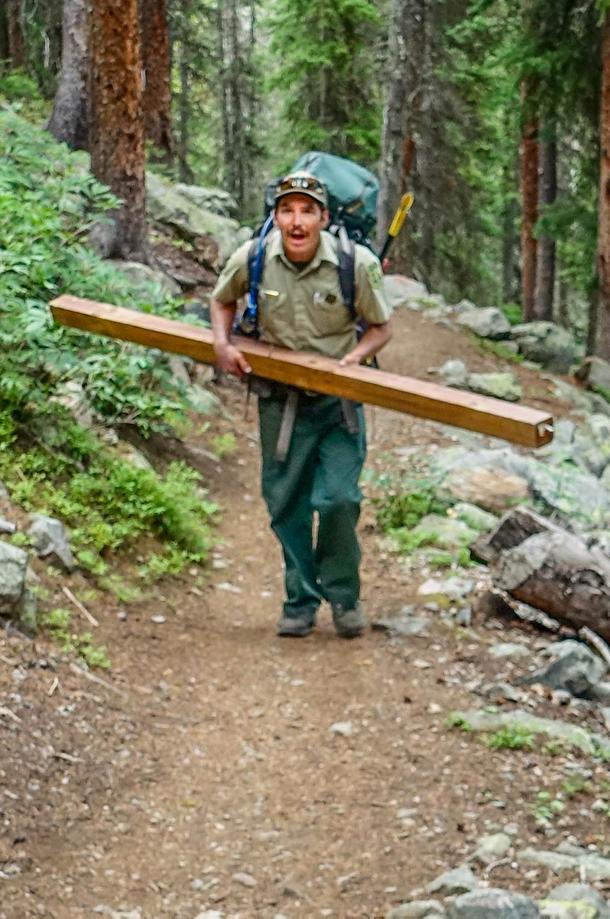 ---
7.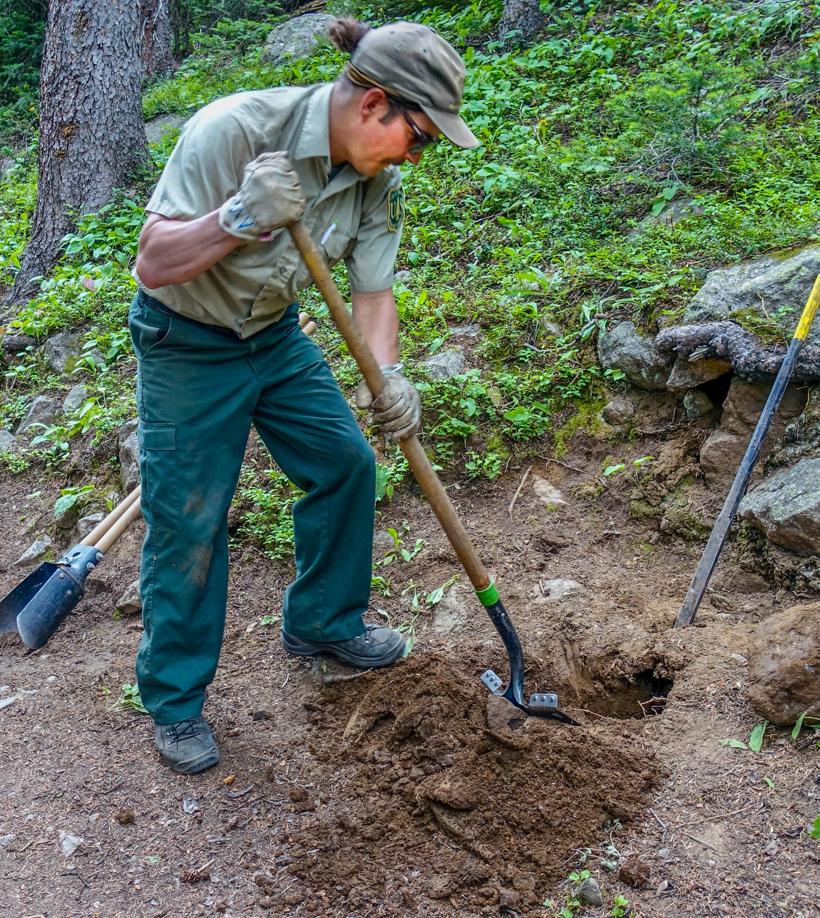 ---
8.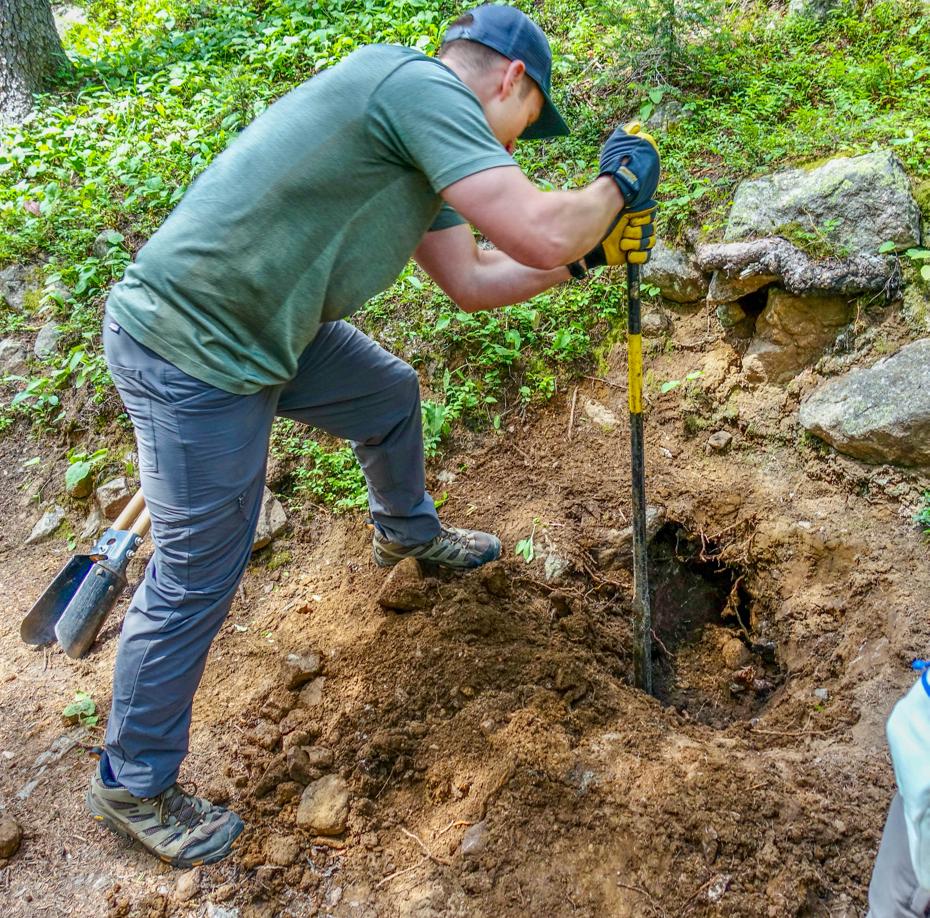 ---
9.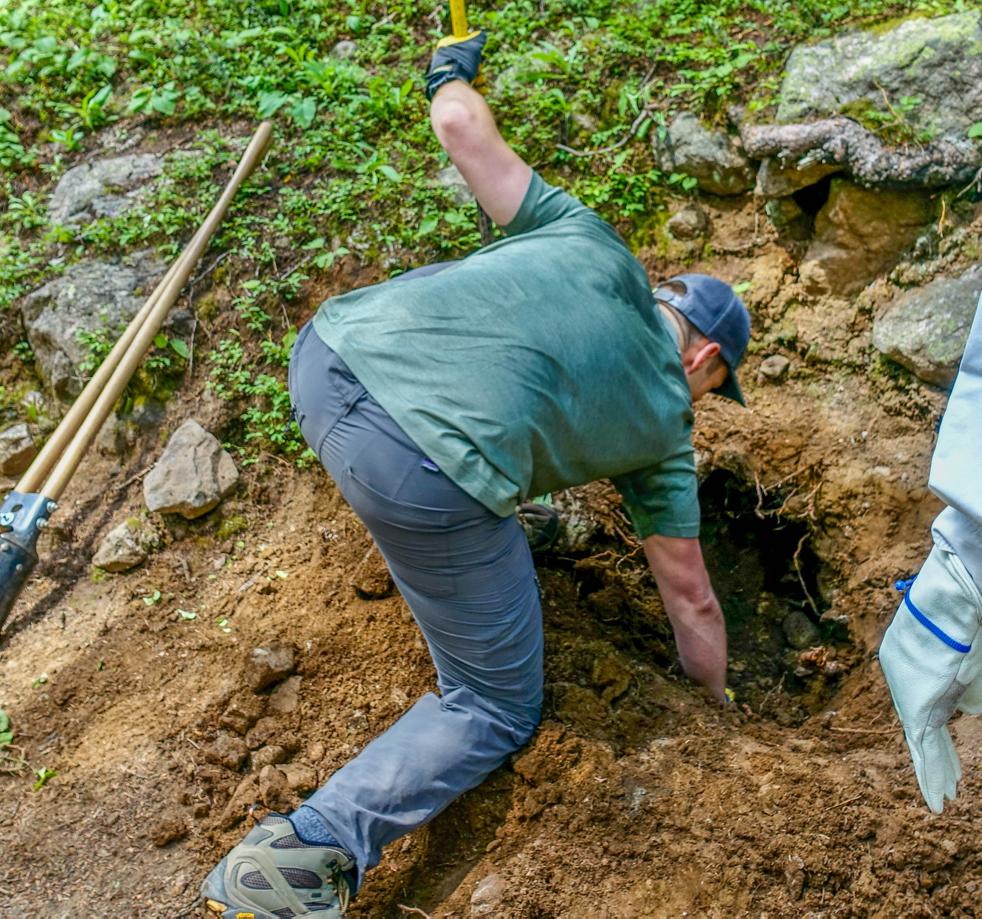 ---
10.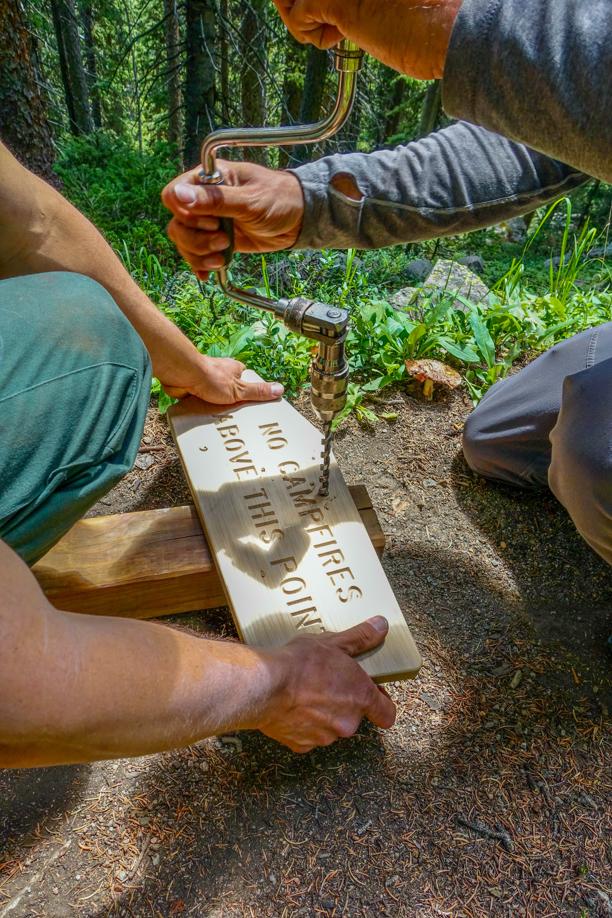 ---
11.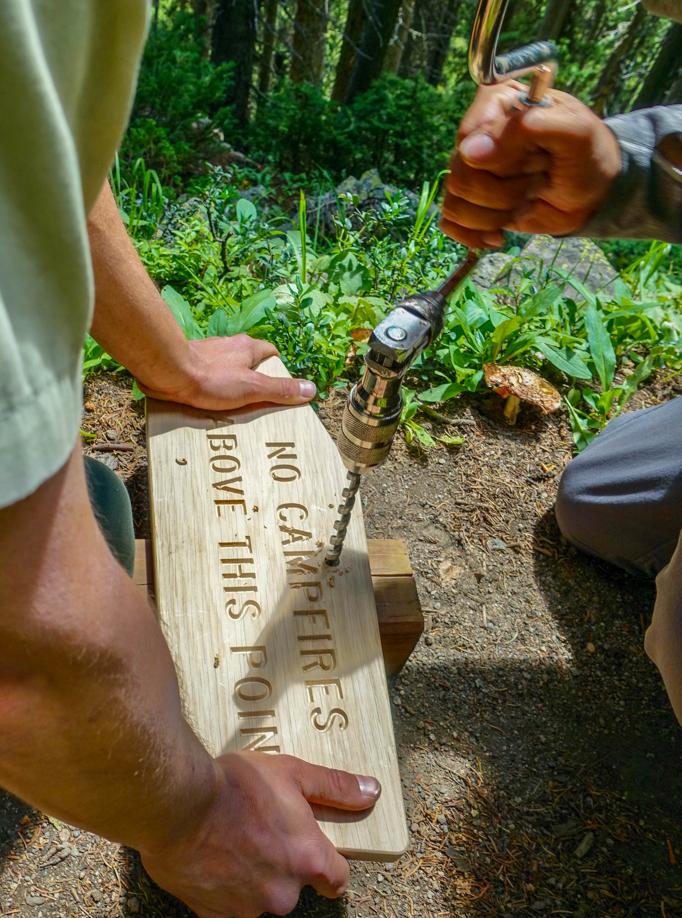 ---
12.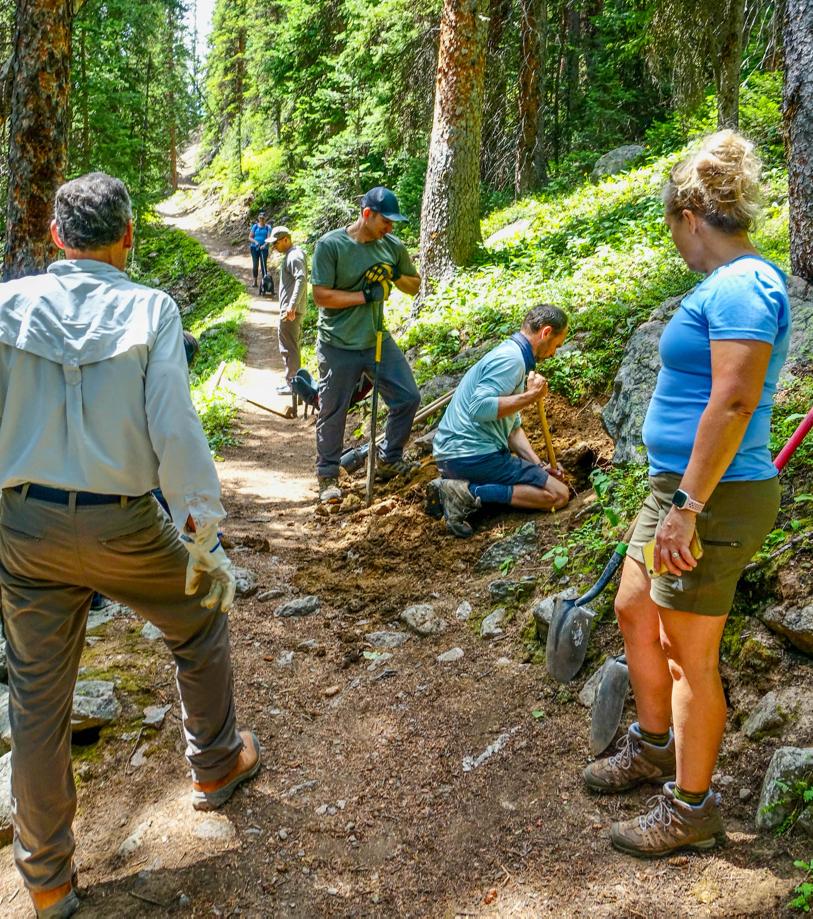 ---
13.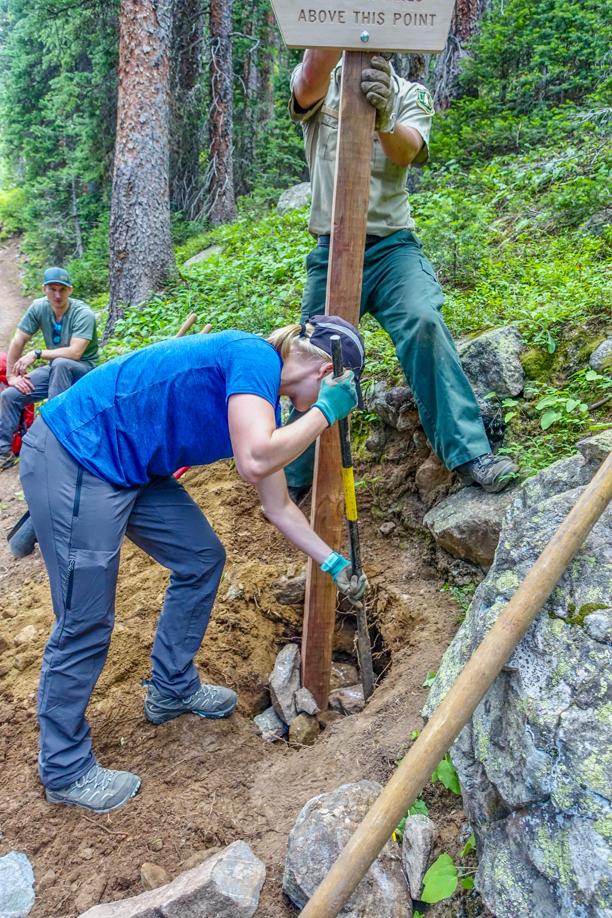 ---
14.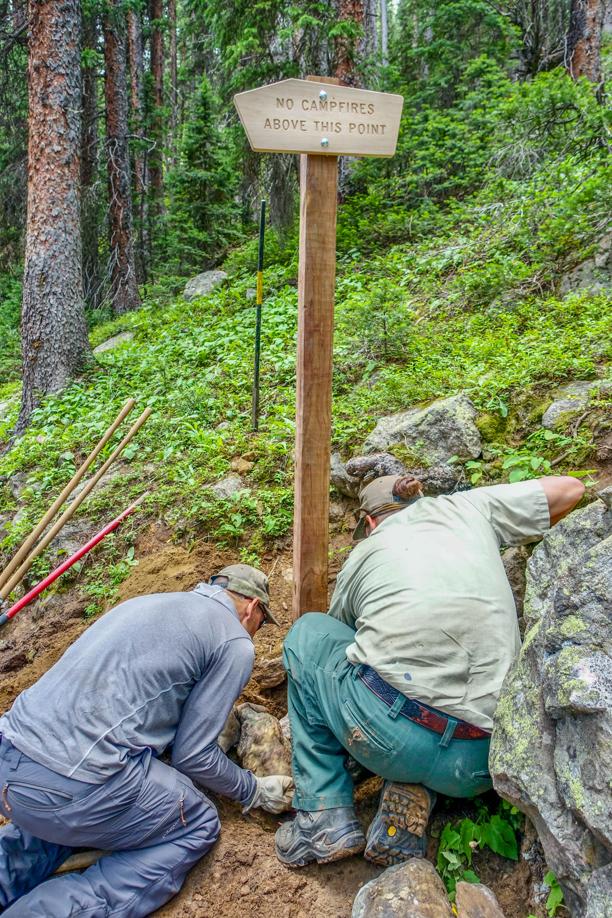 ---
15.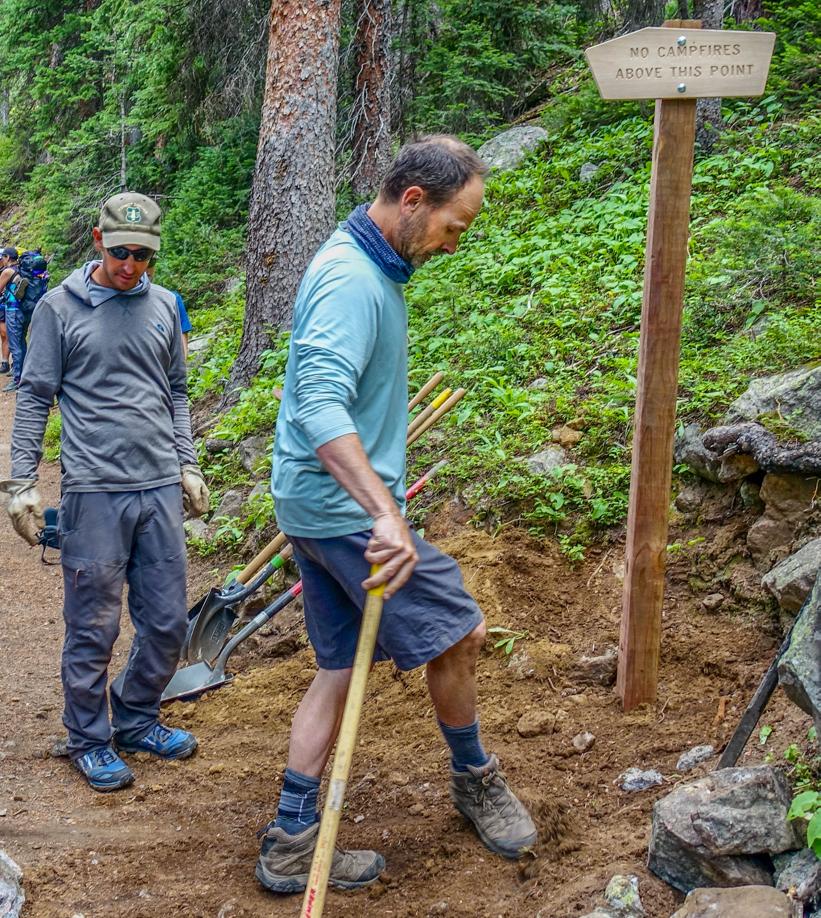 ---
16.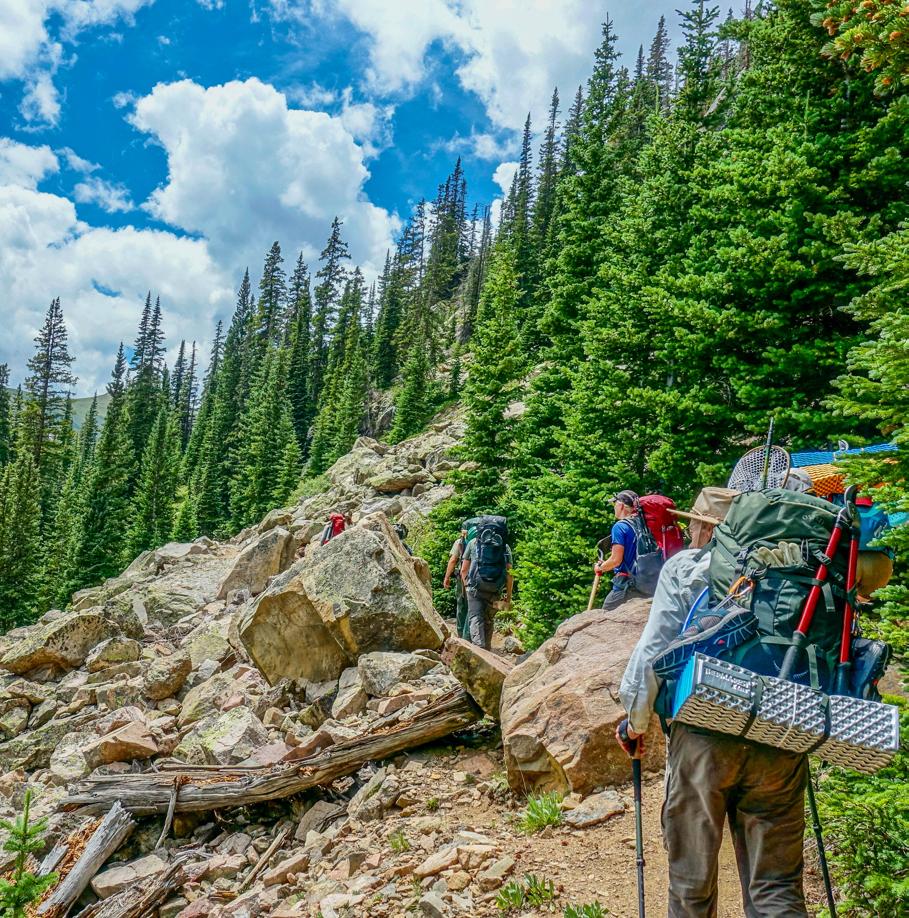 ---
17.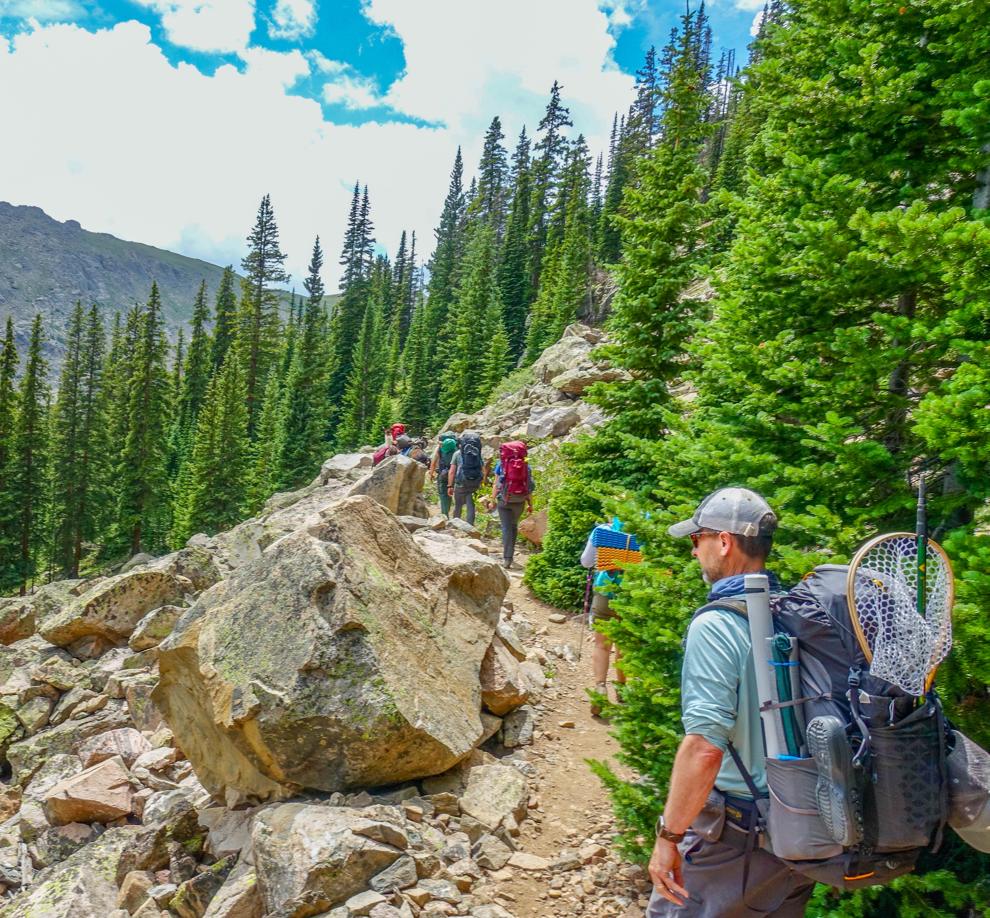 ---
18.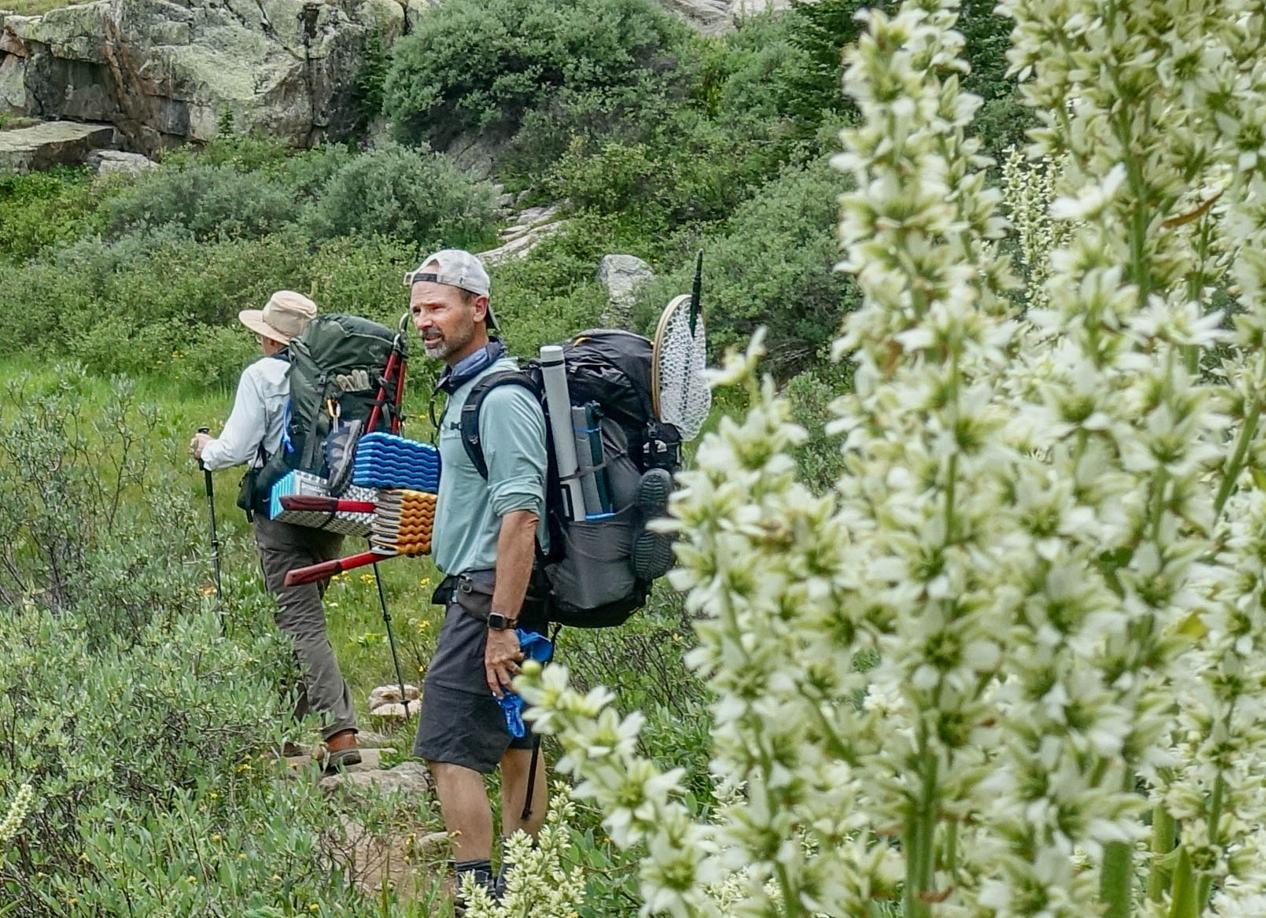 ---
19.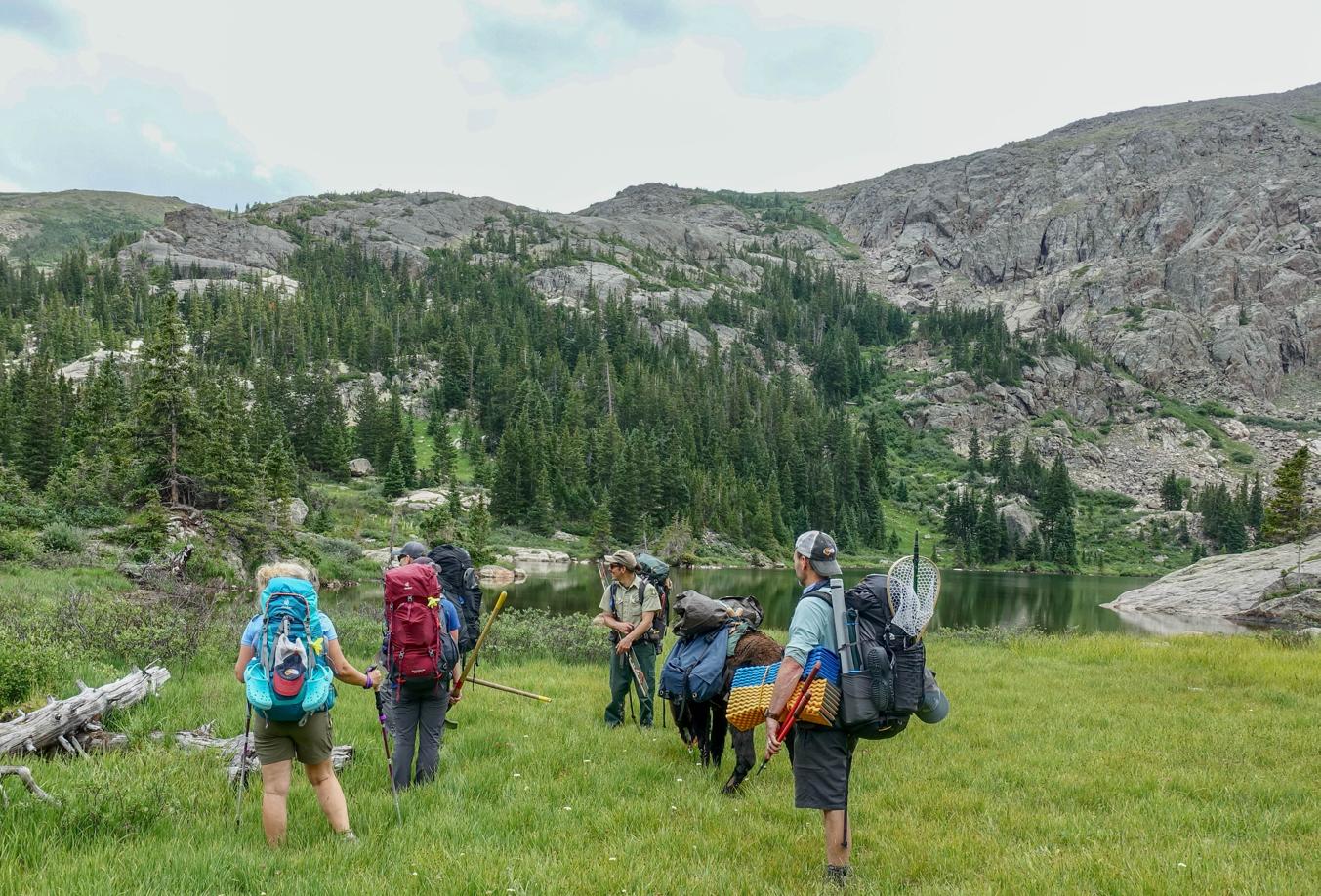 ---
20.

---
21.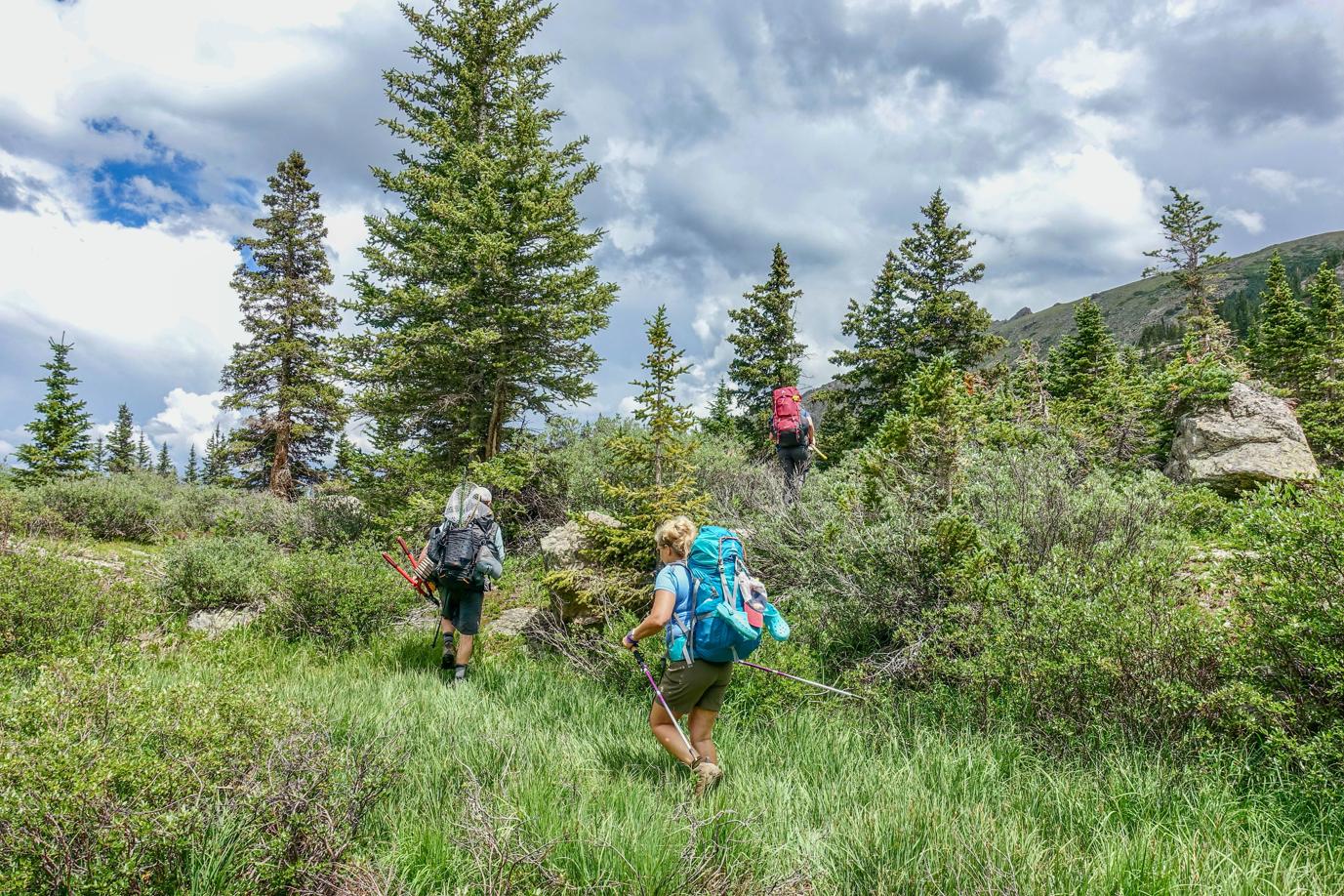 ---
22.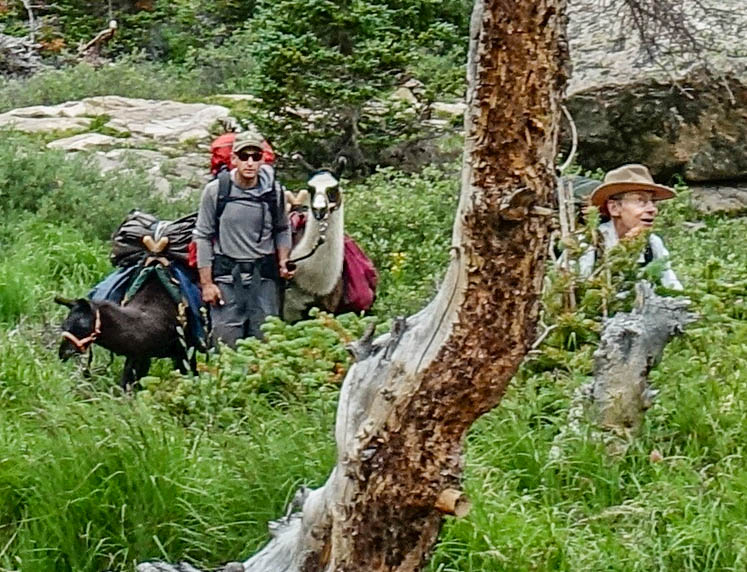 ---
23.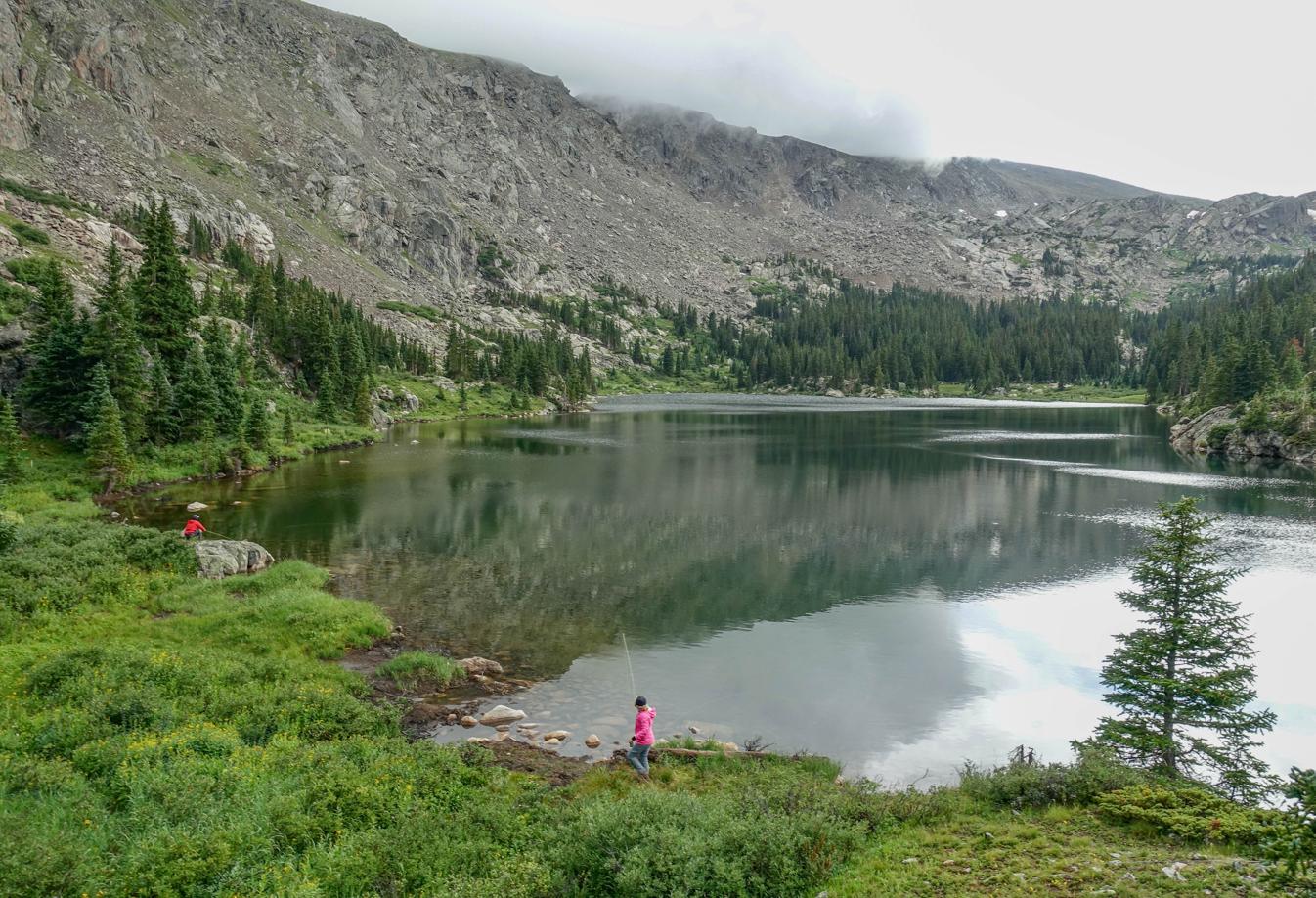 ---
24.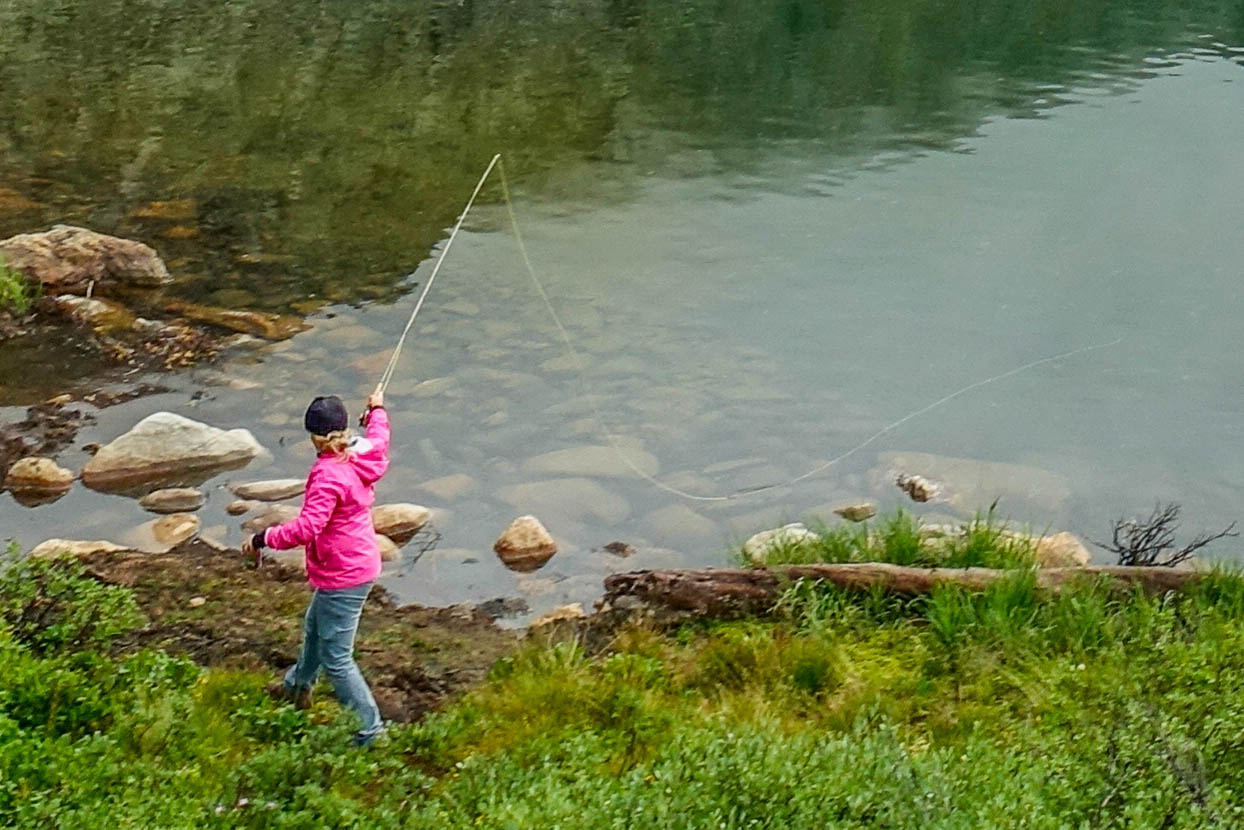 ---
25.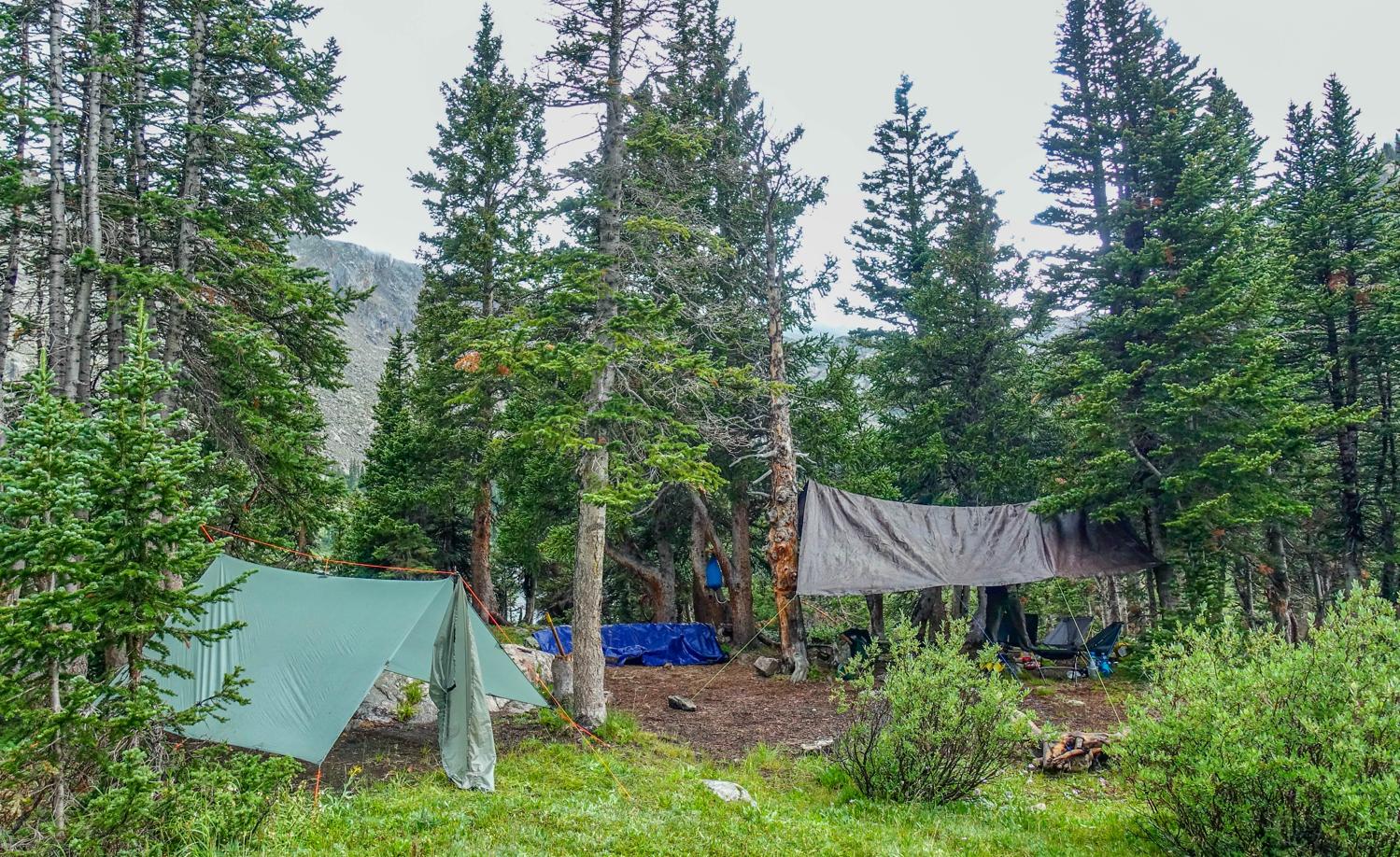 ---
26.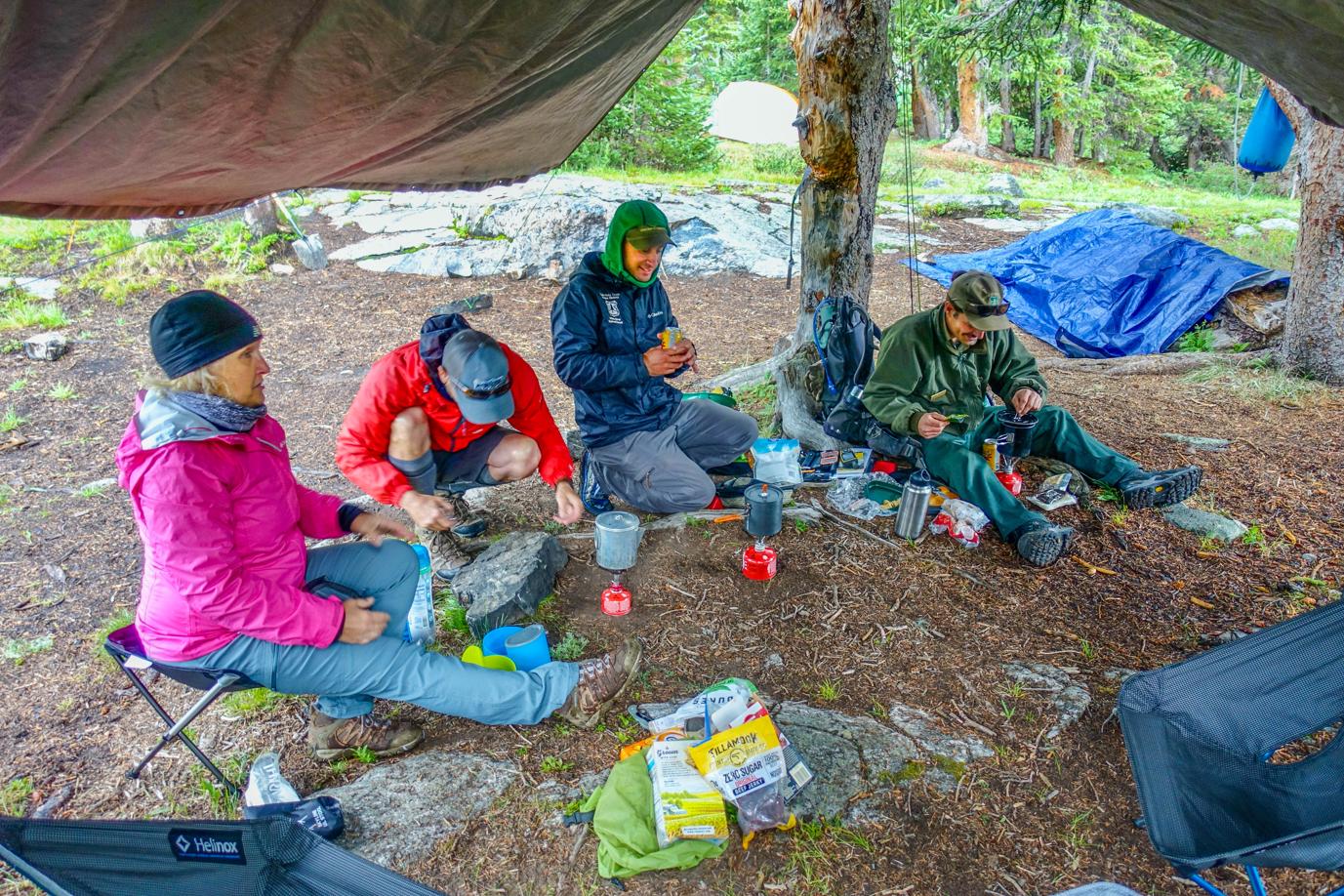 ---
27.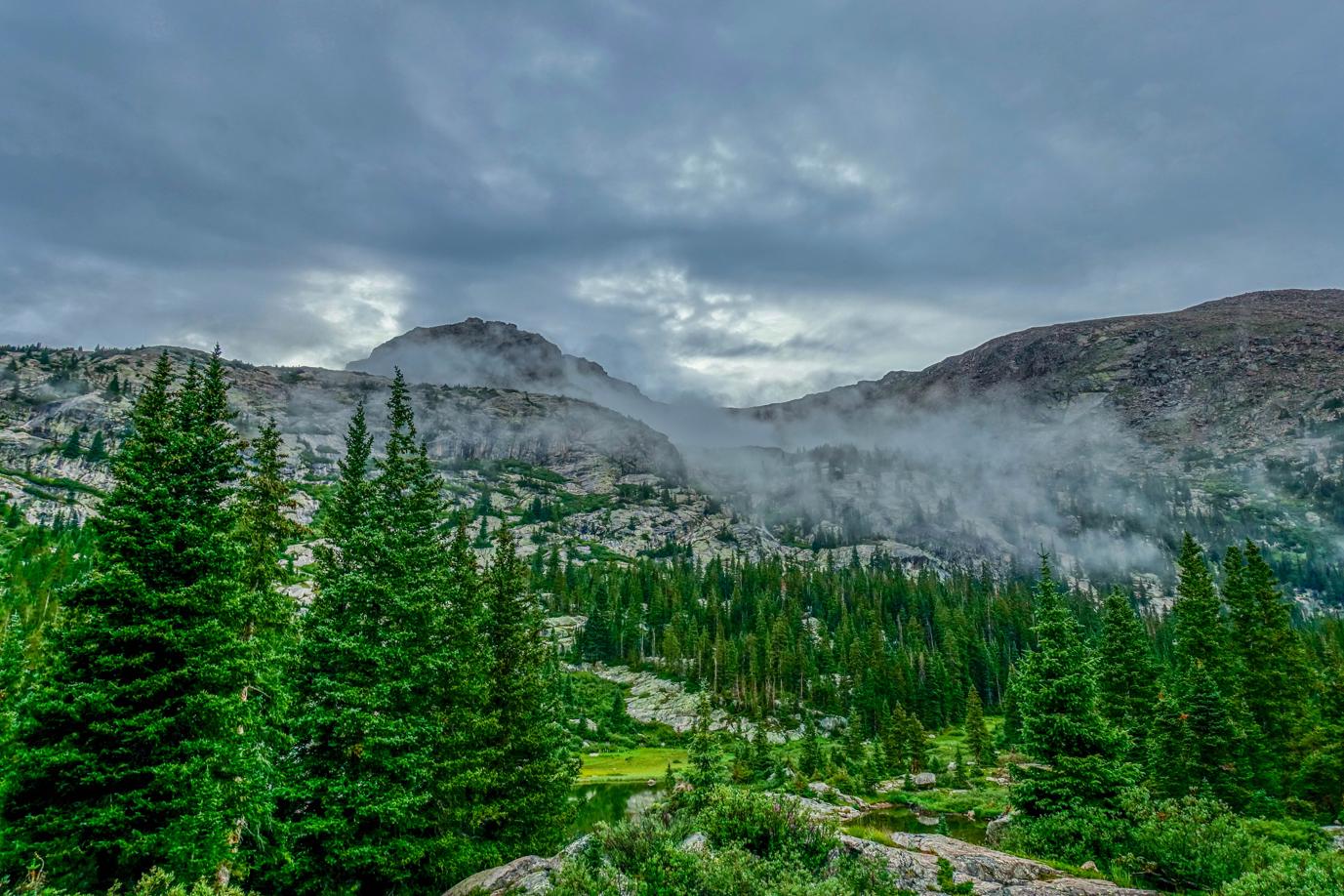 ---
28.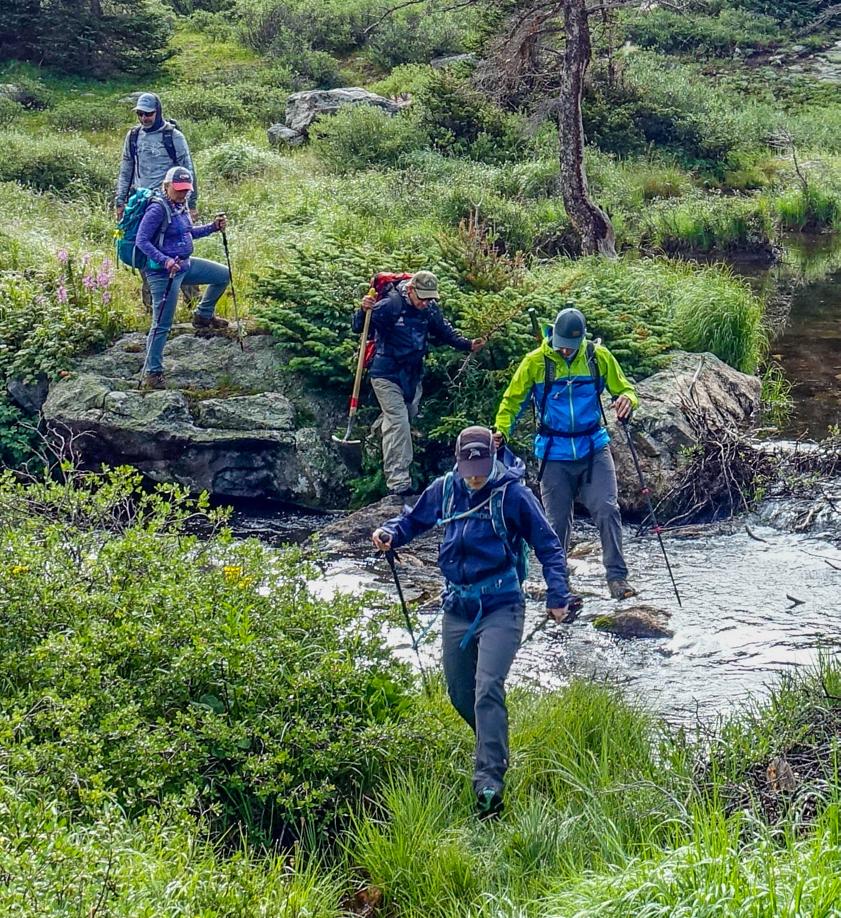 ---
29.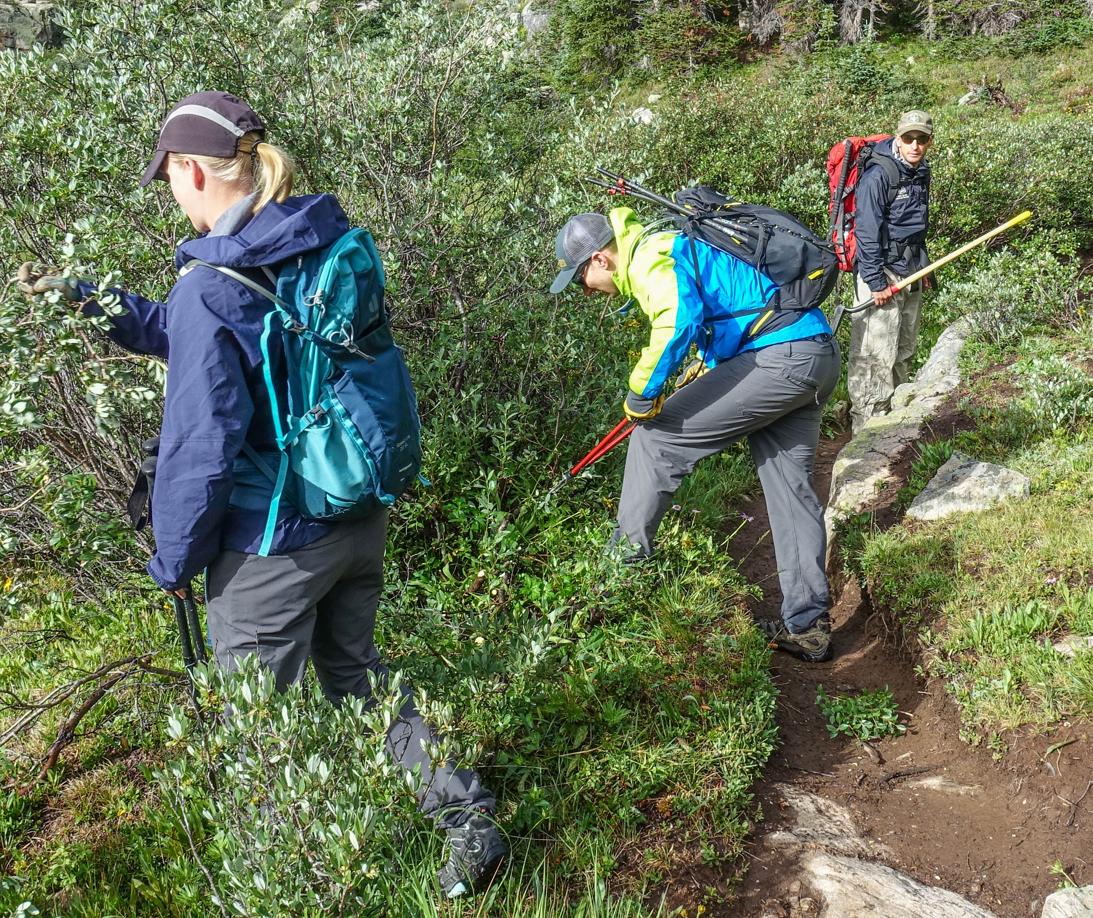 ---
30.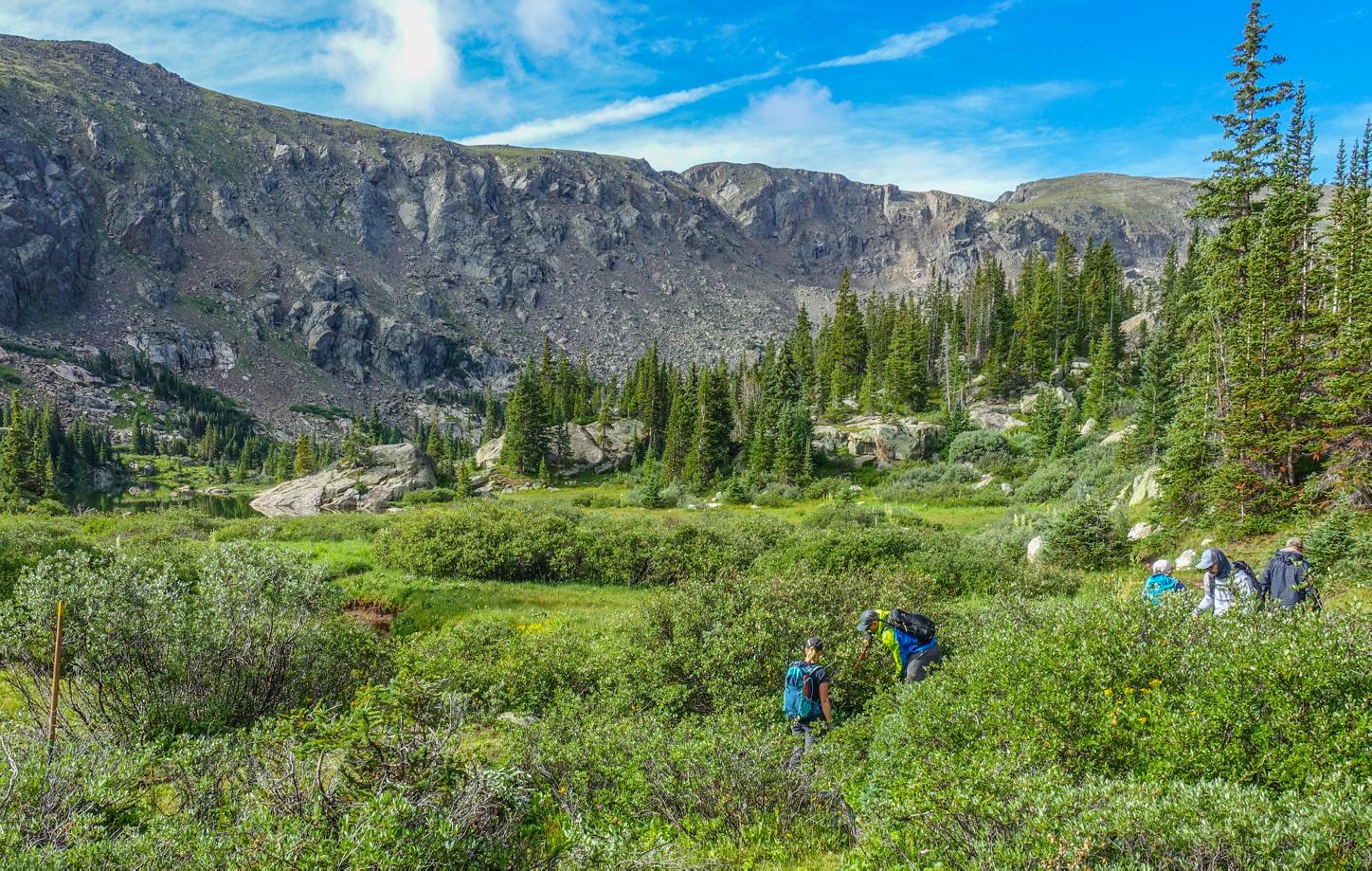 ---
31.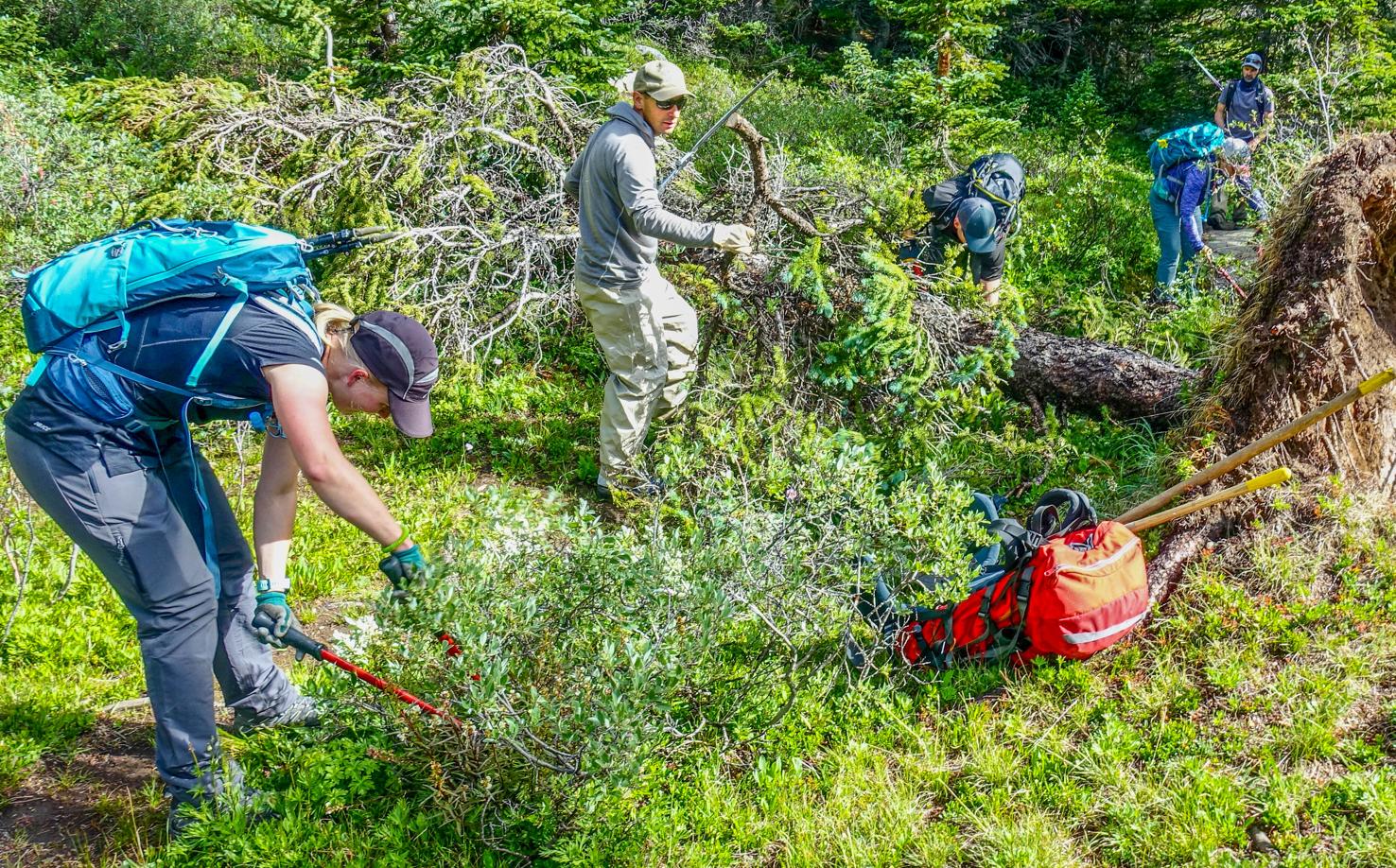 ---
32.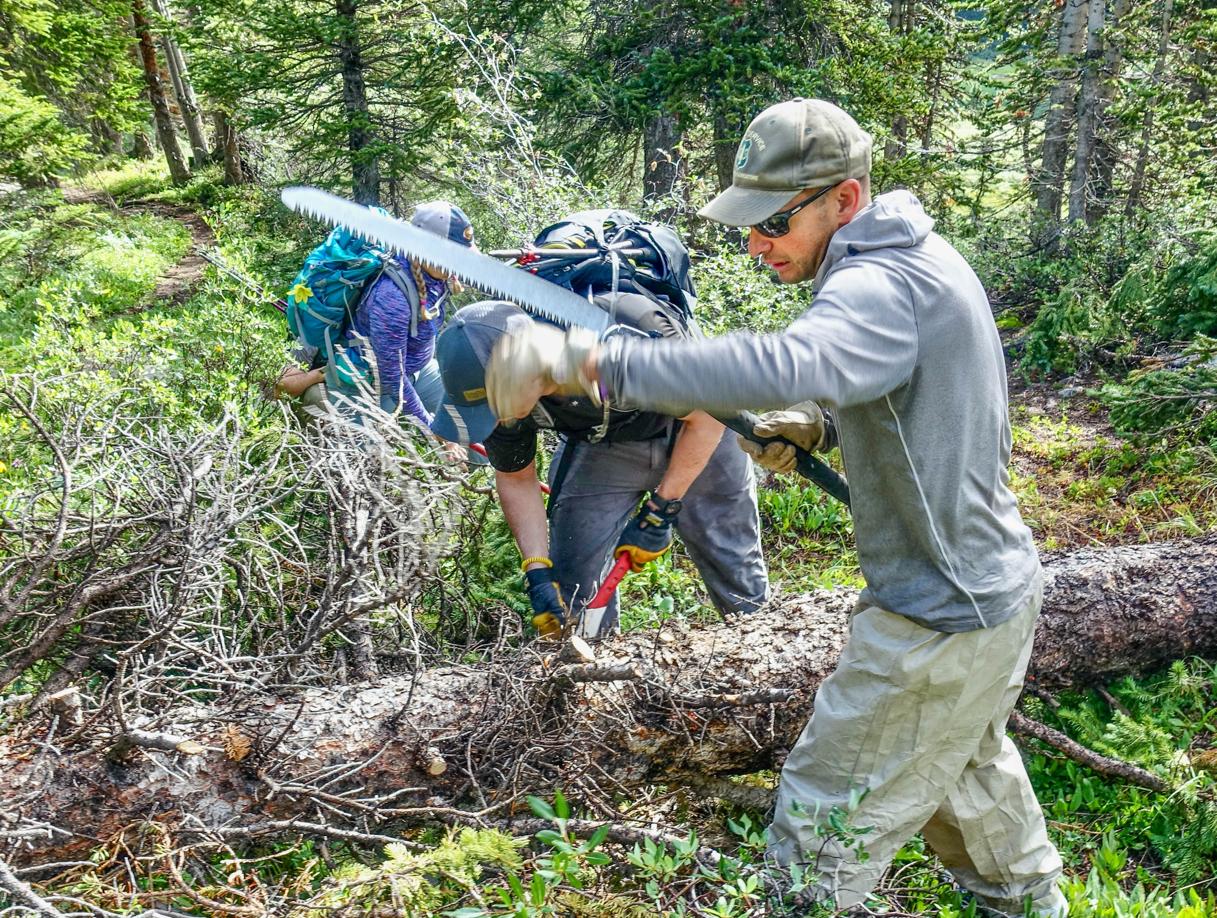 ---
33.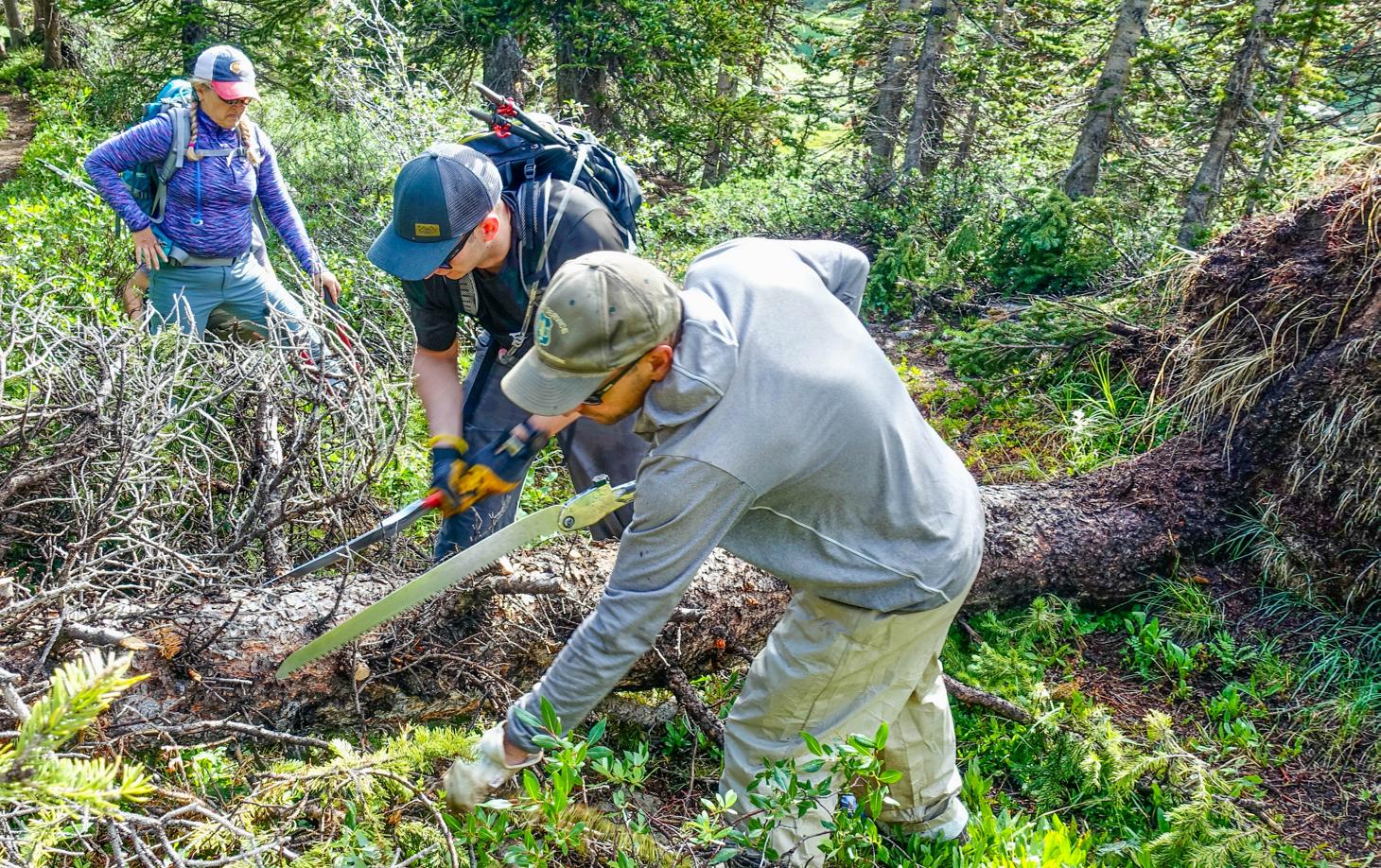 ---
34.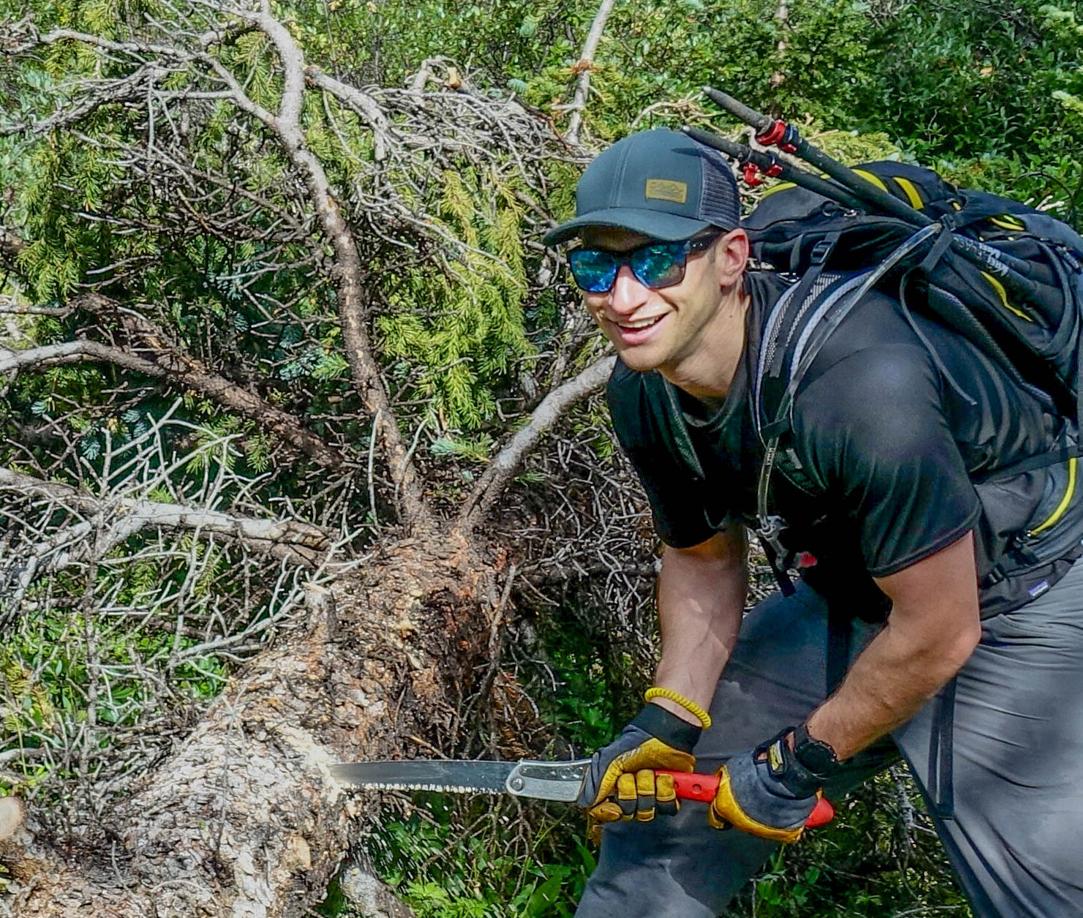 ---
35.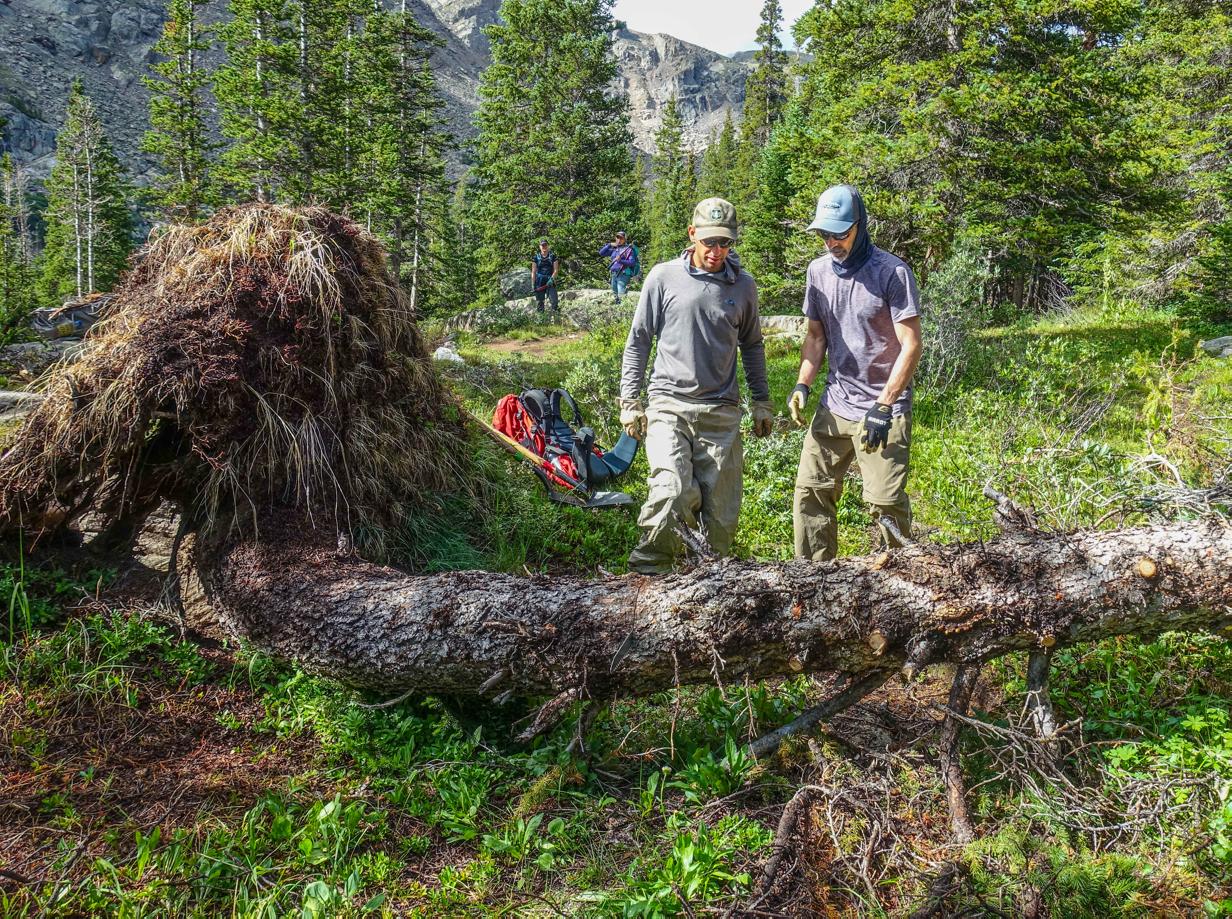 ---
36.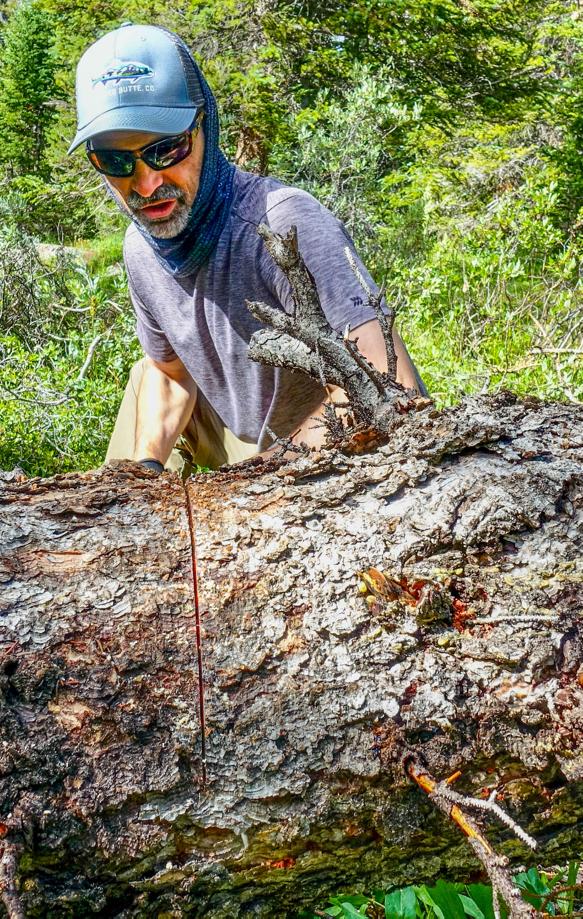 ---
37.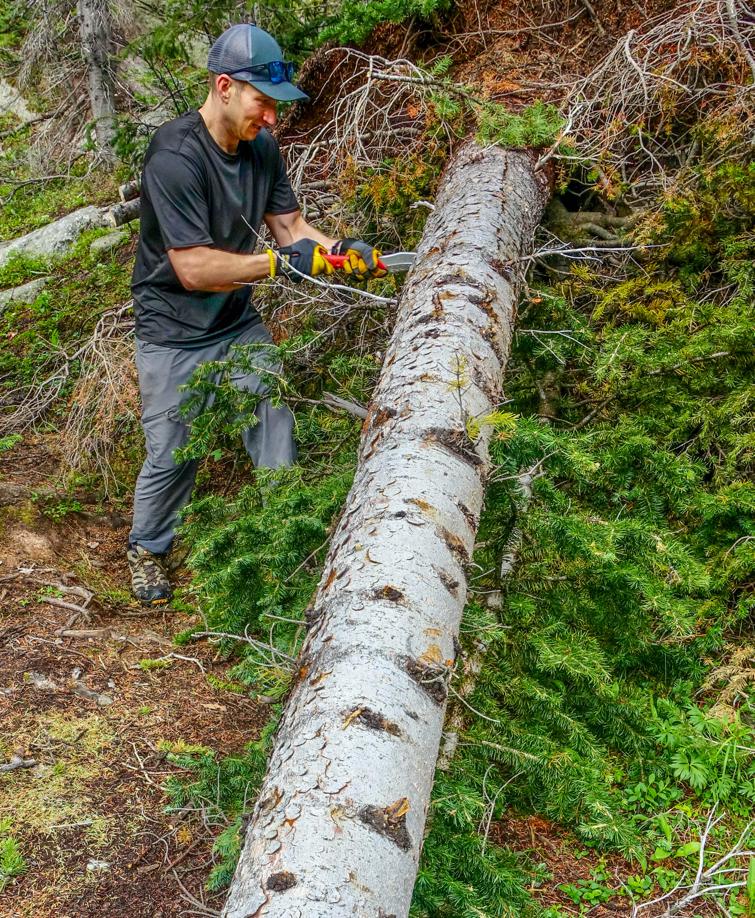 ---
38.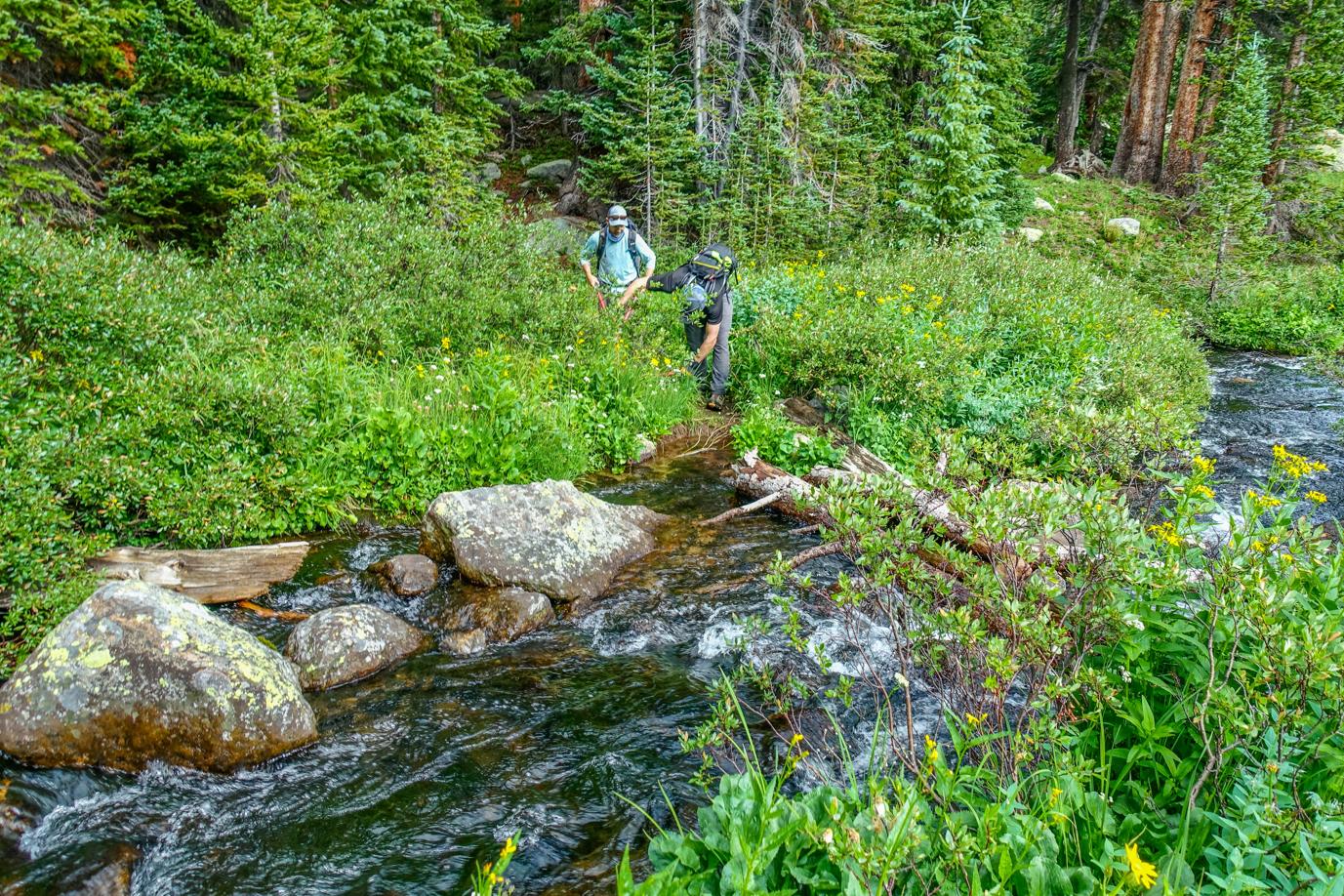 ---
39.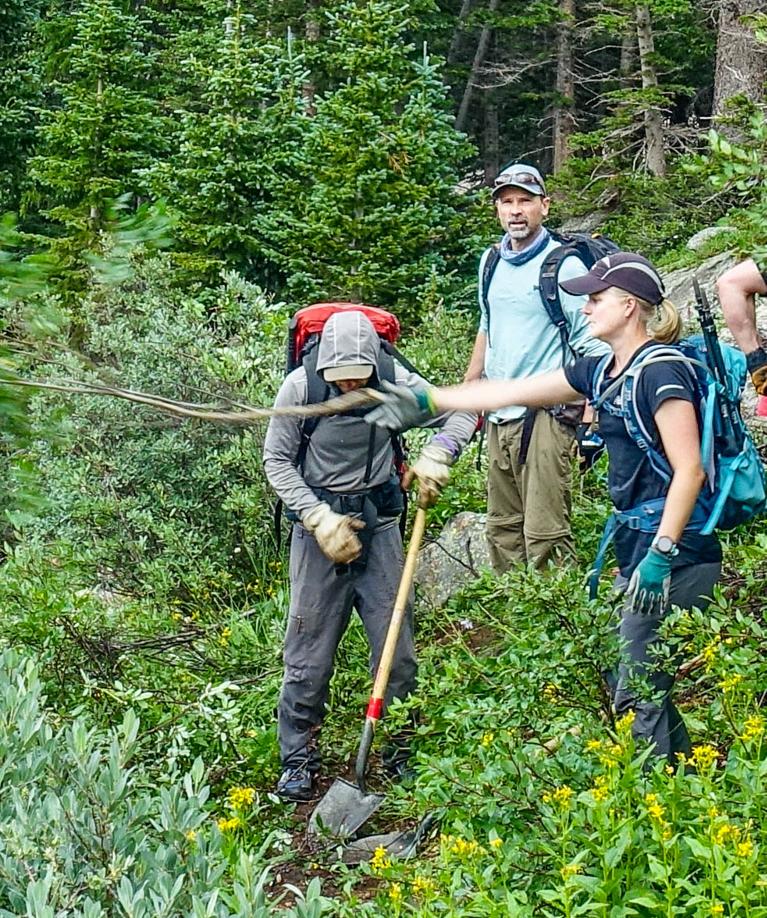 ---
40.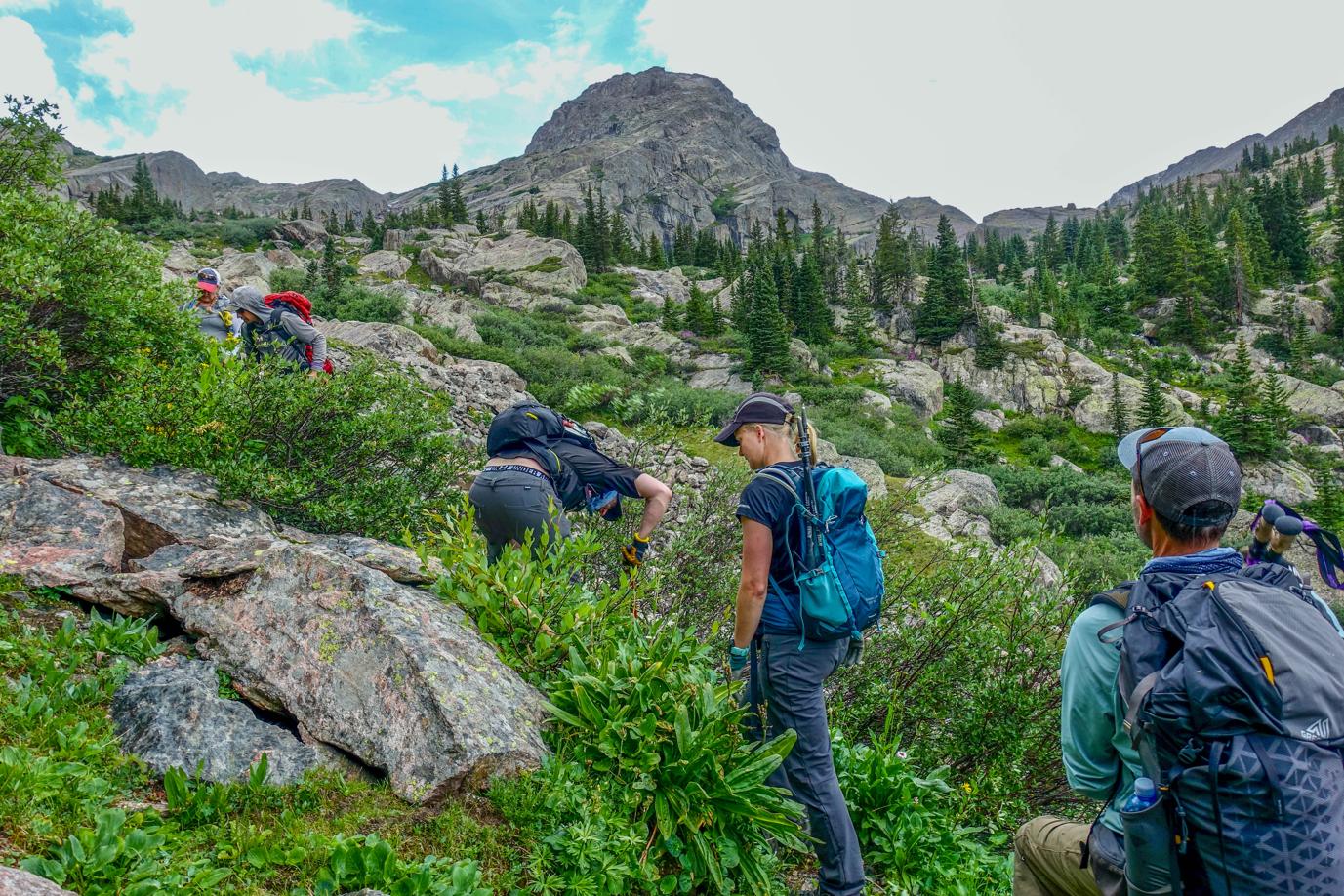 ---
41.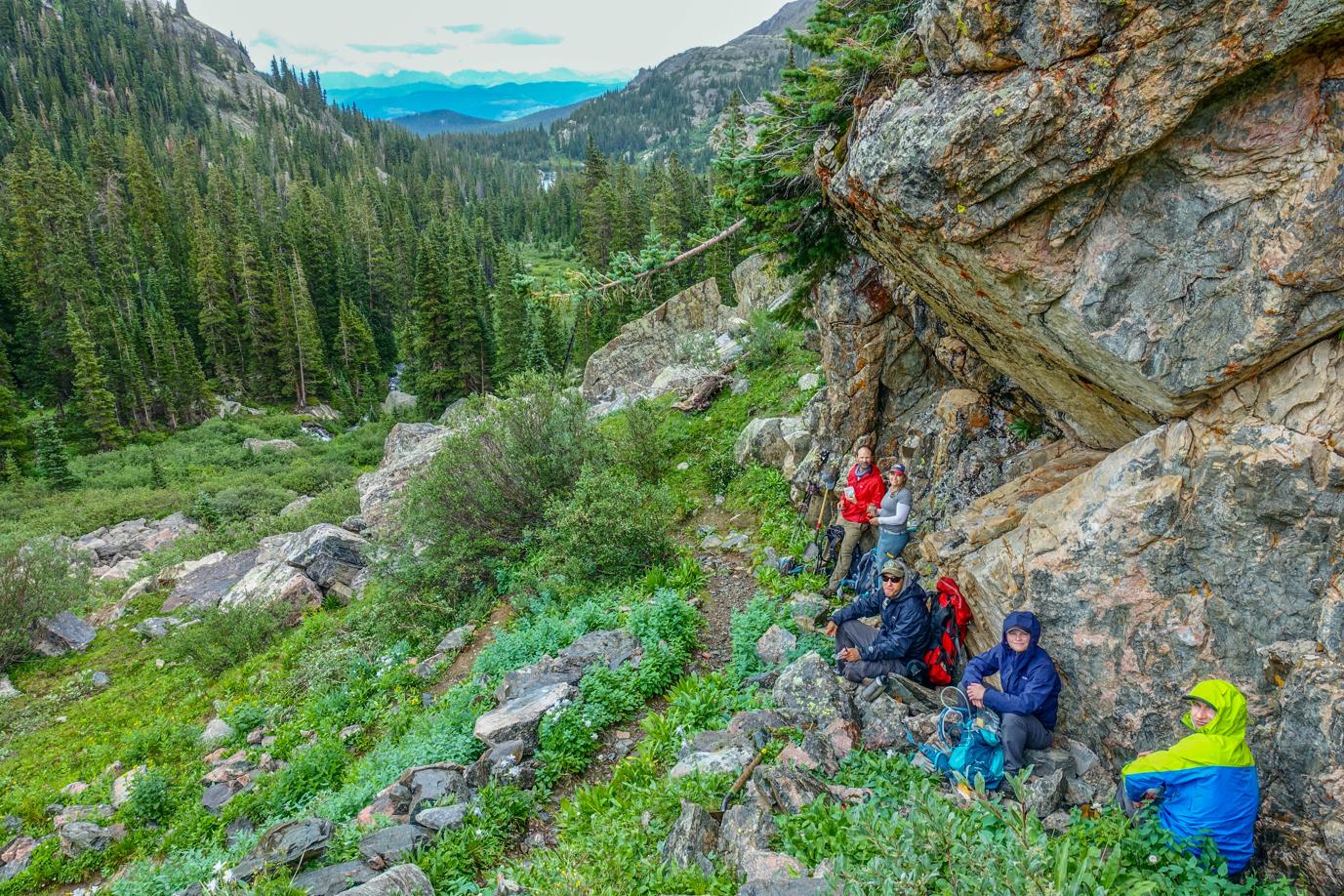 ---
42.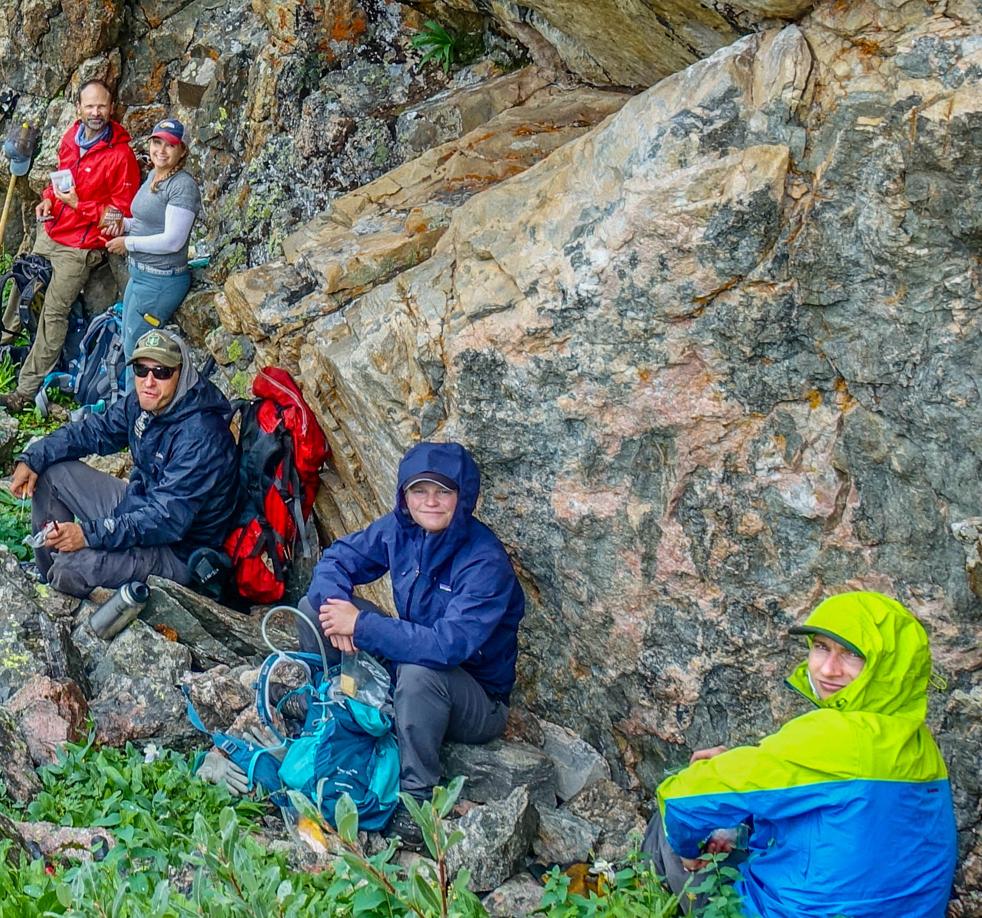 ---
43.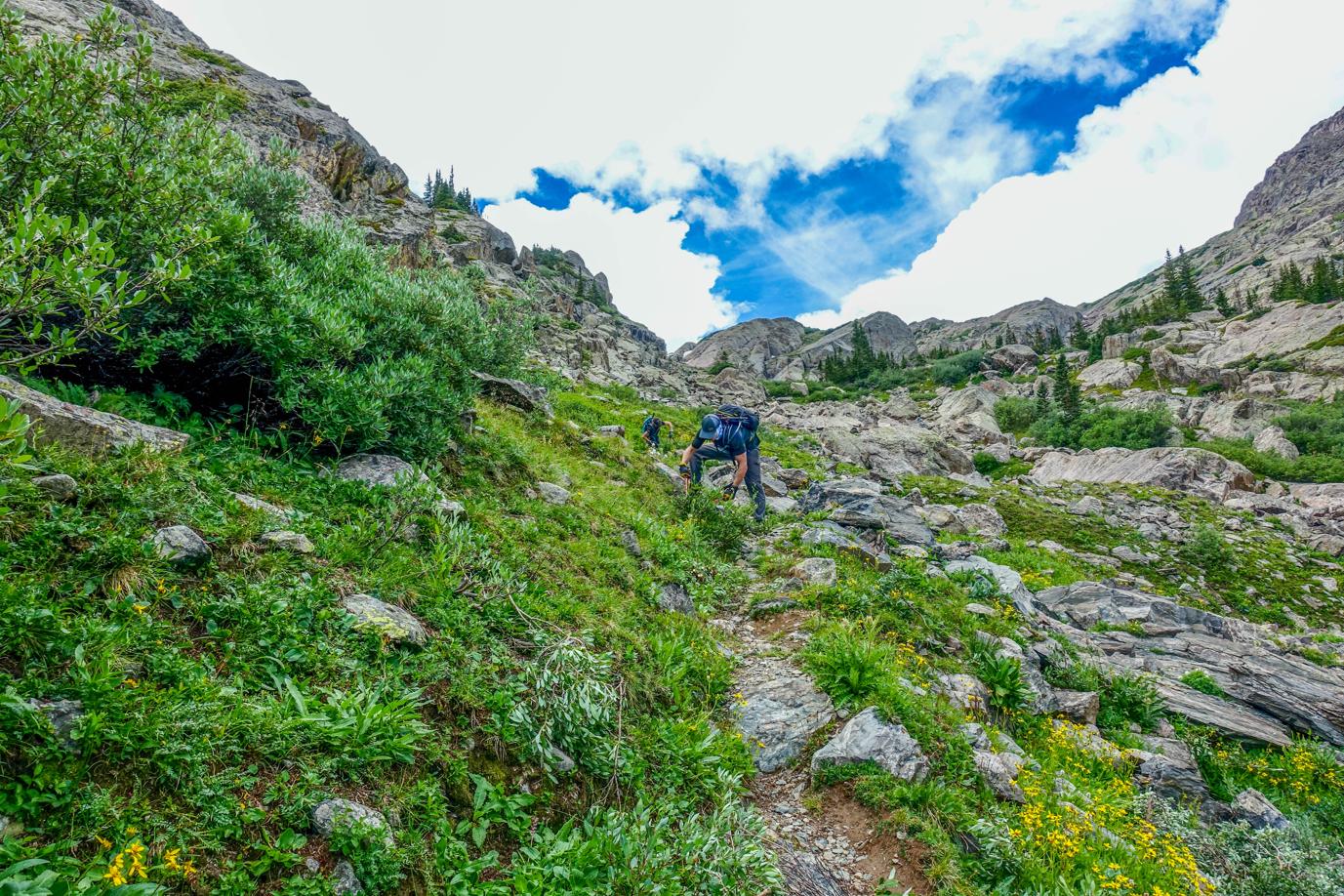 ---
44.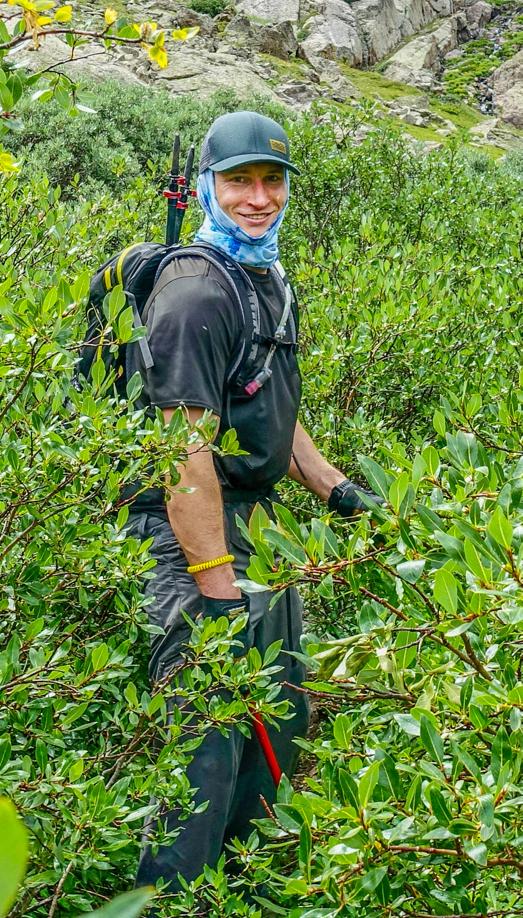 ---
45.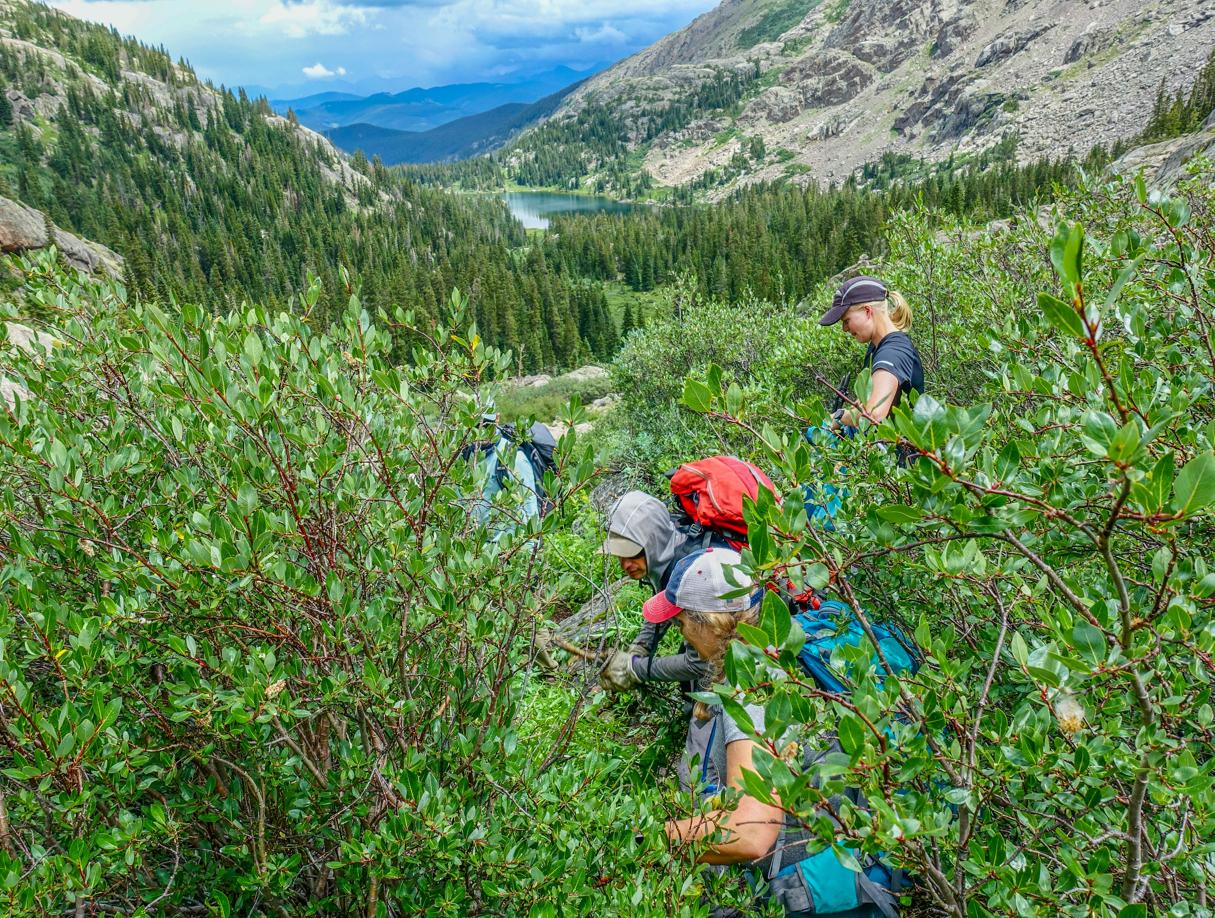 ---
46.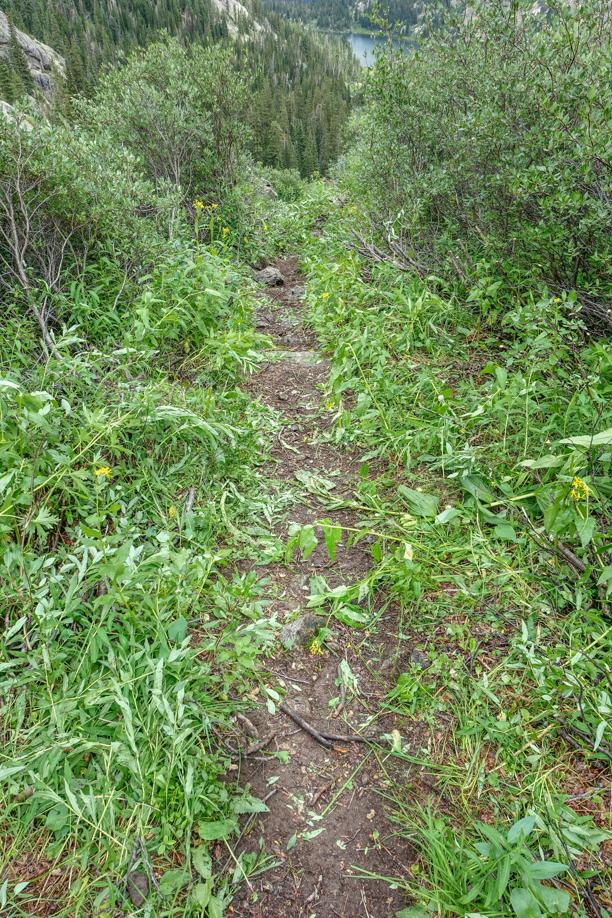 ---
47.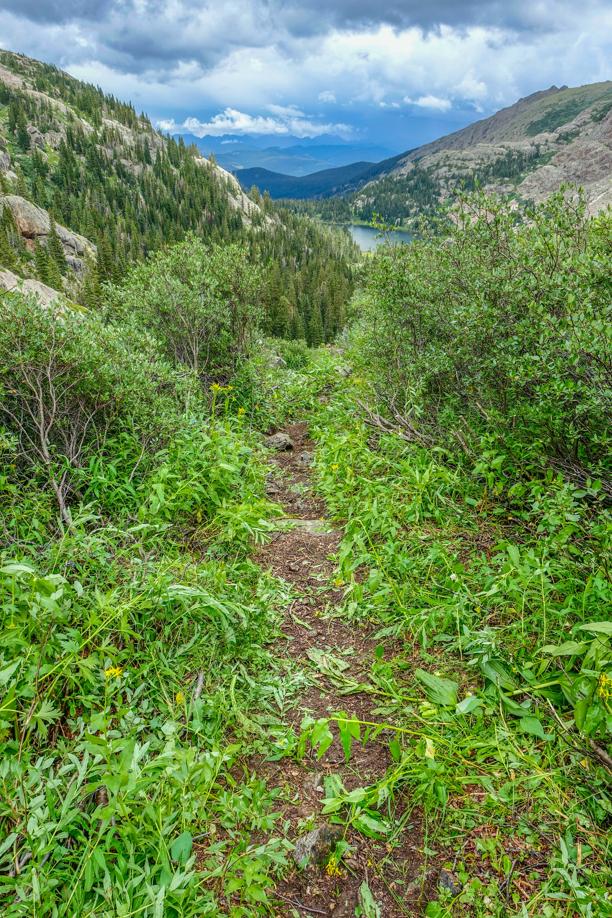 ---
48.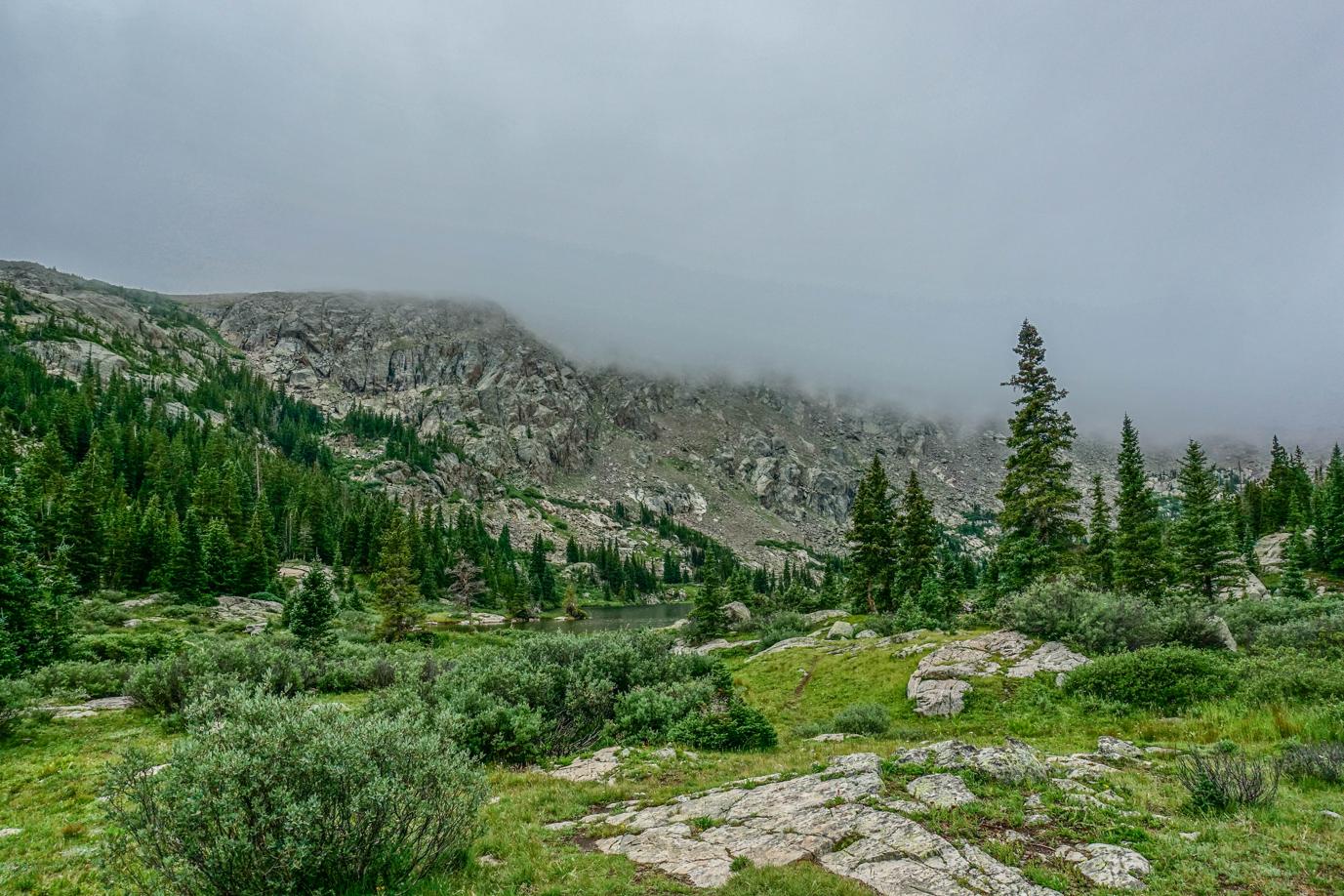 ---
49.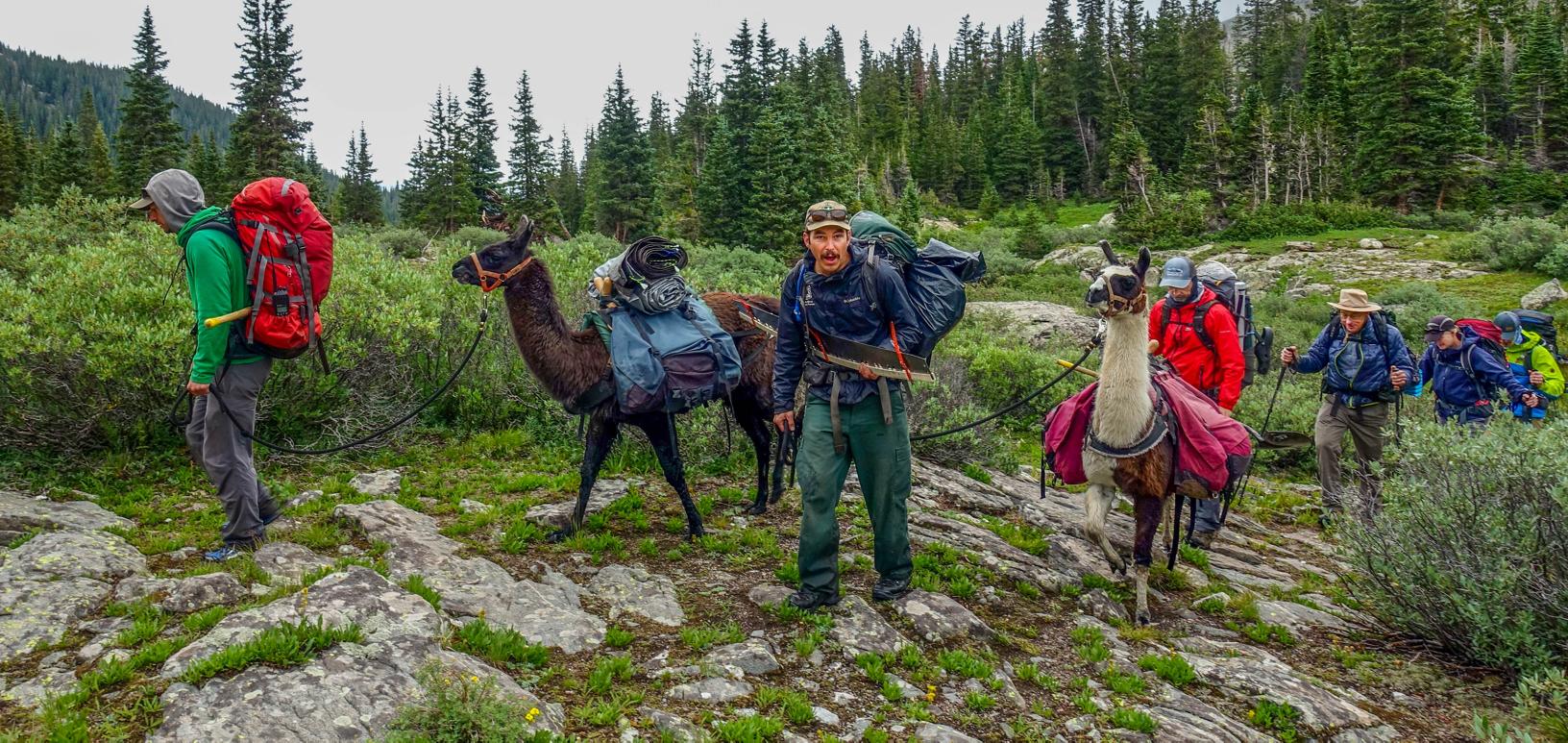 ---
50.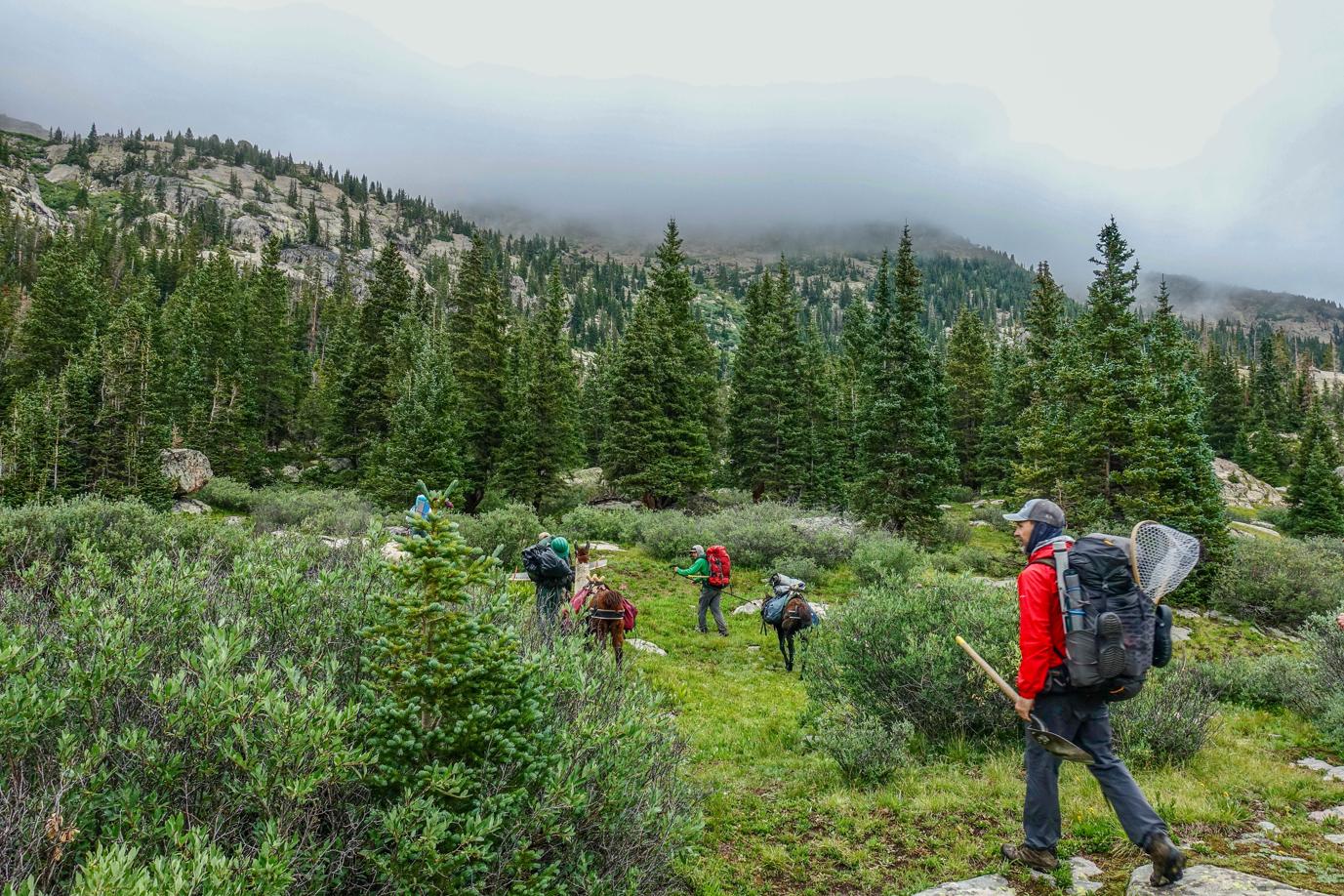 ---
51.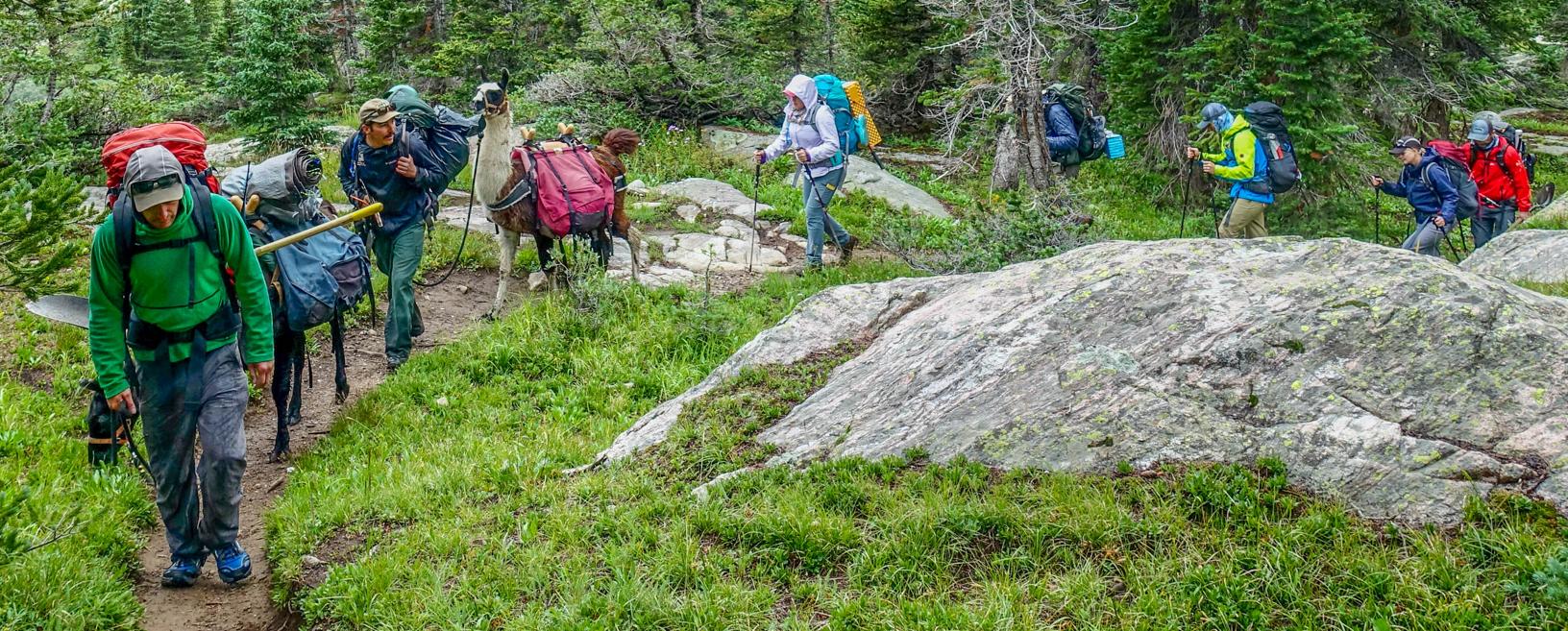 ---
52.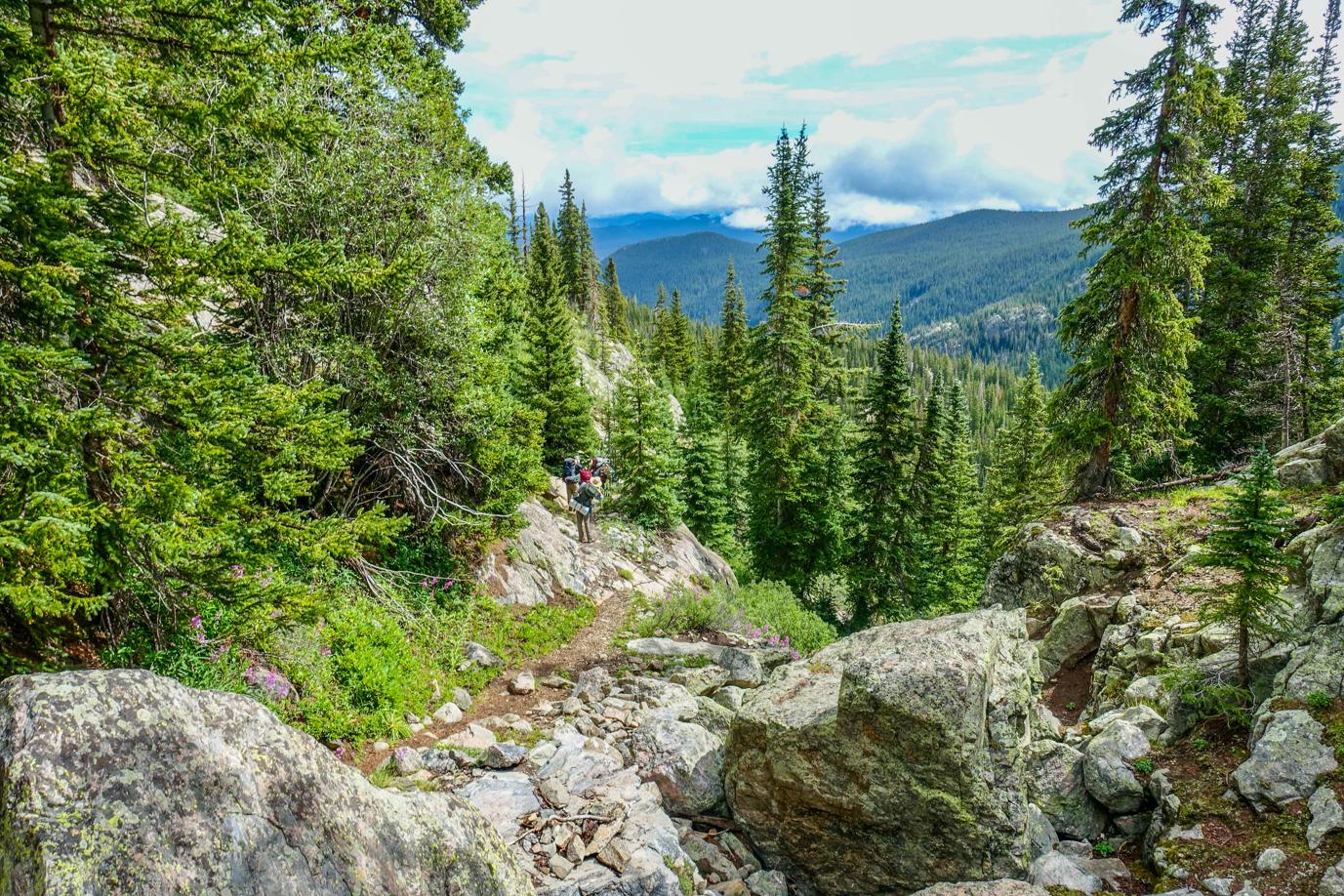 ---
53.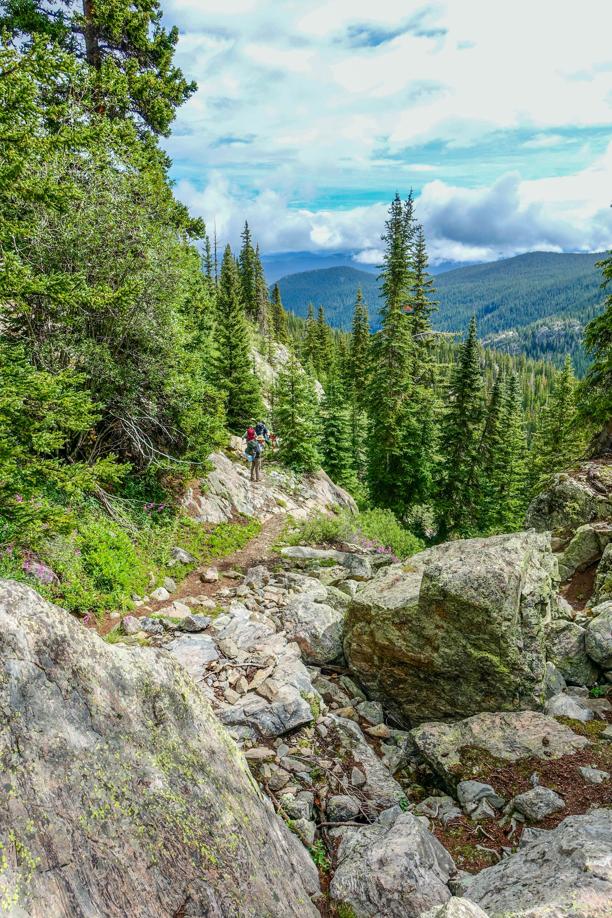 ---
54.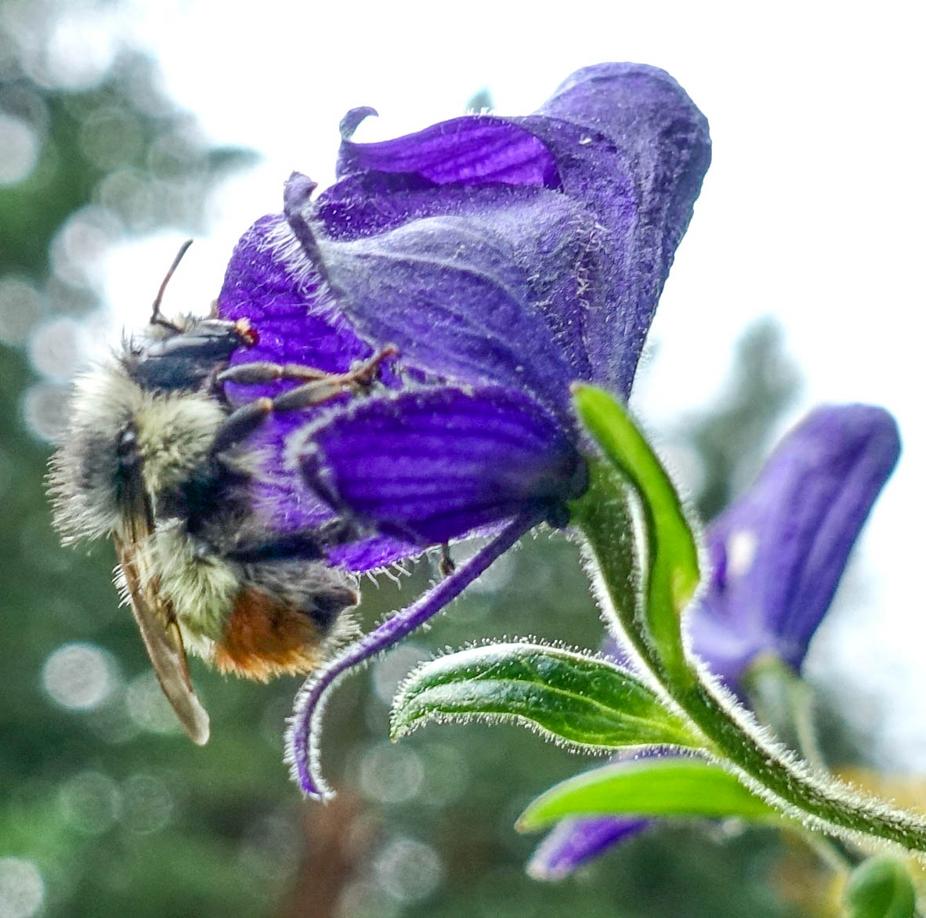 ---
55.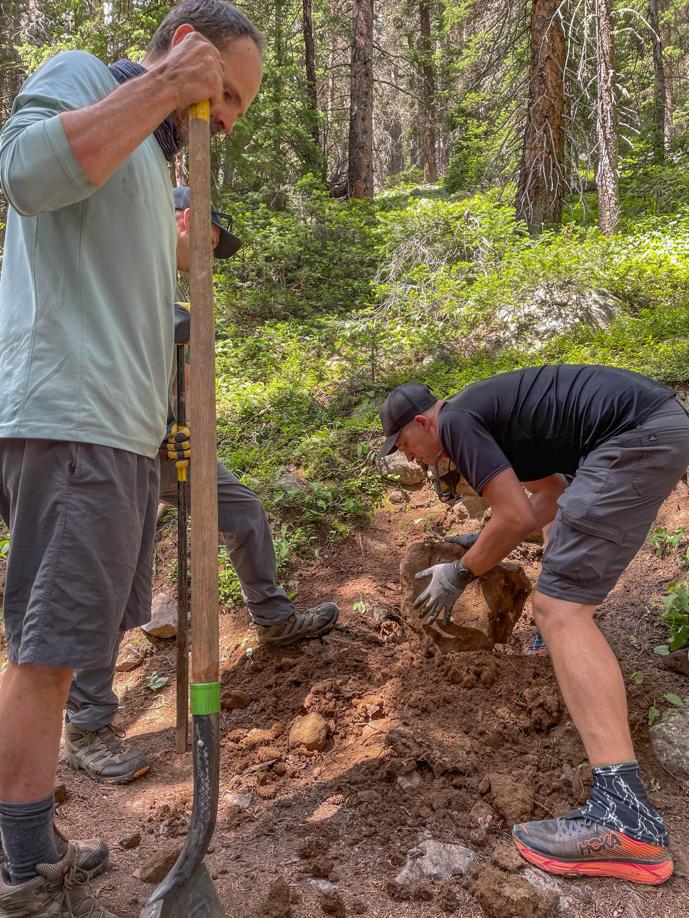 ---
56.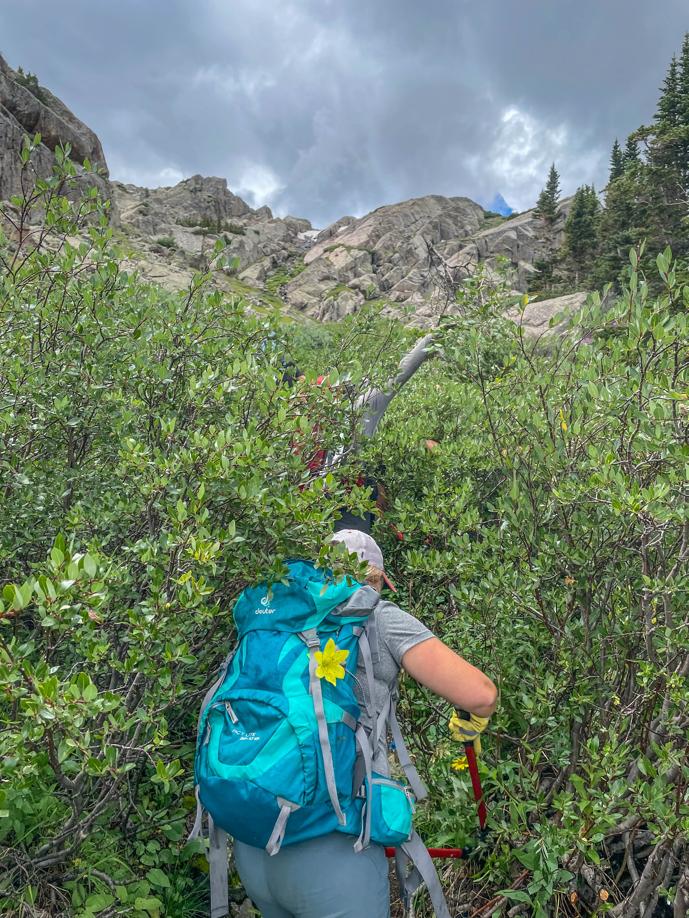 ---
57.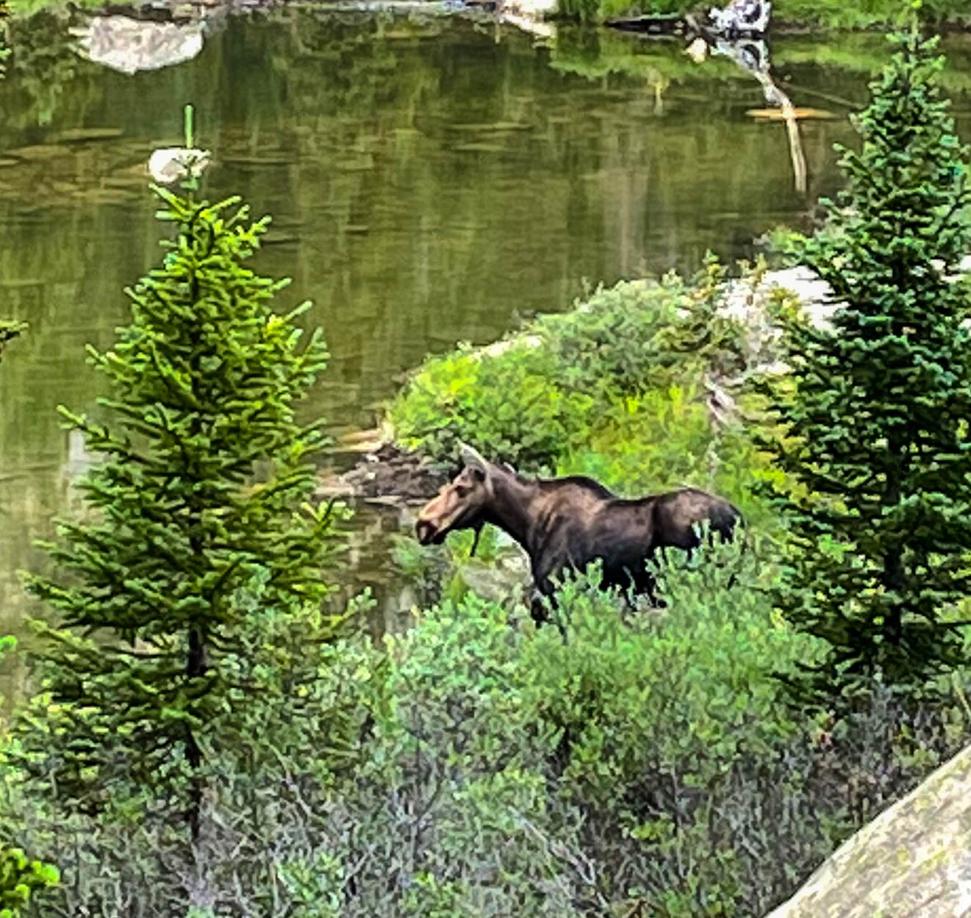 ---
58.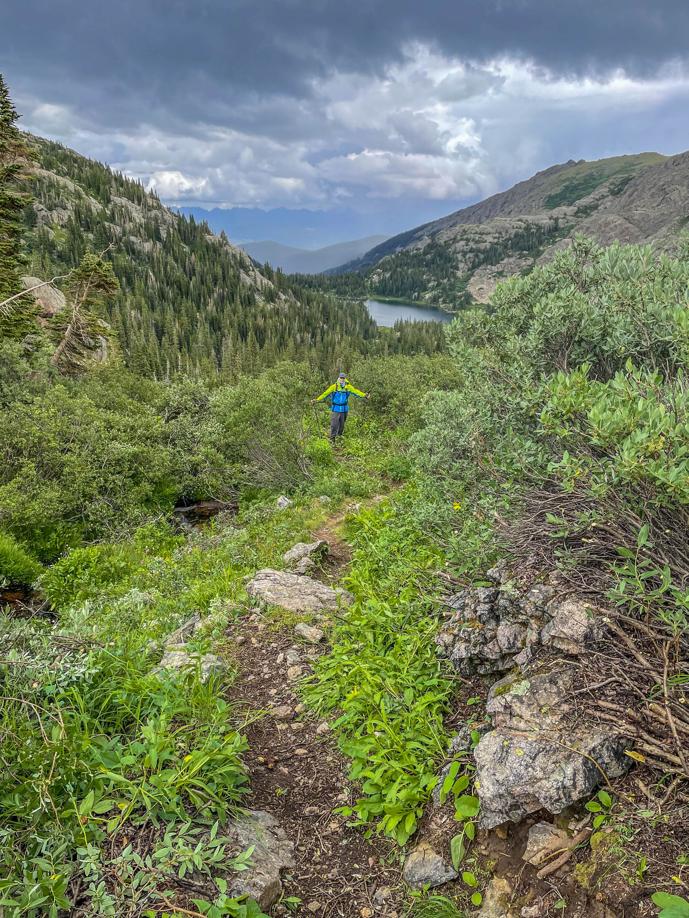 ---
59.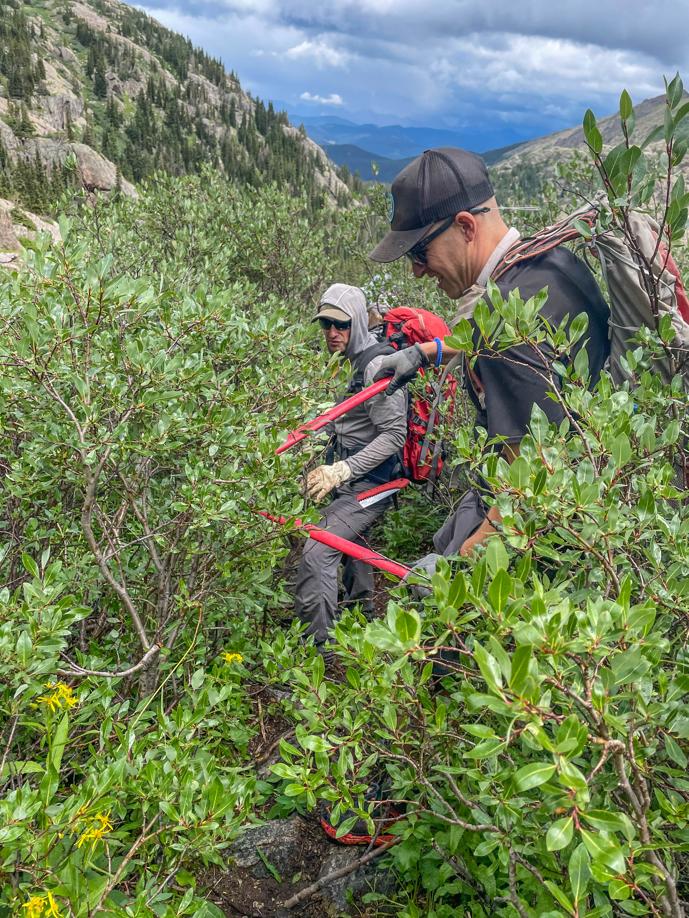 ---
60.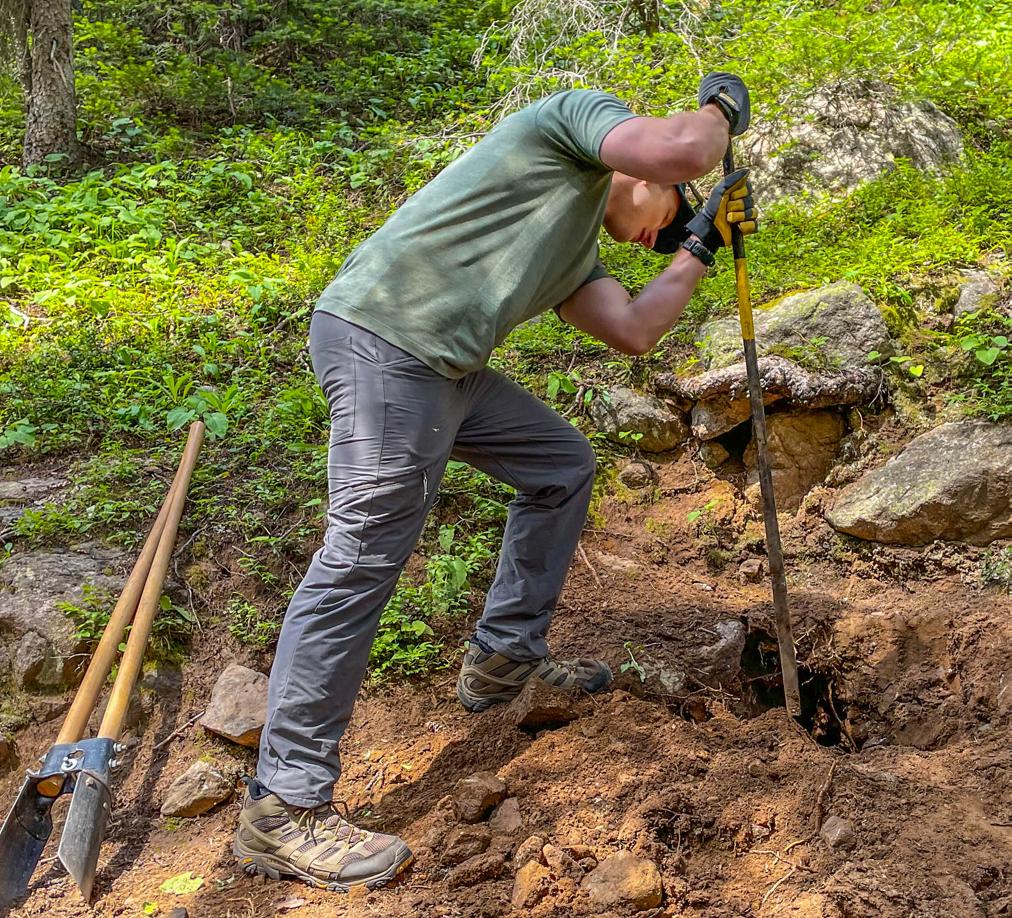 ---
61.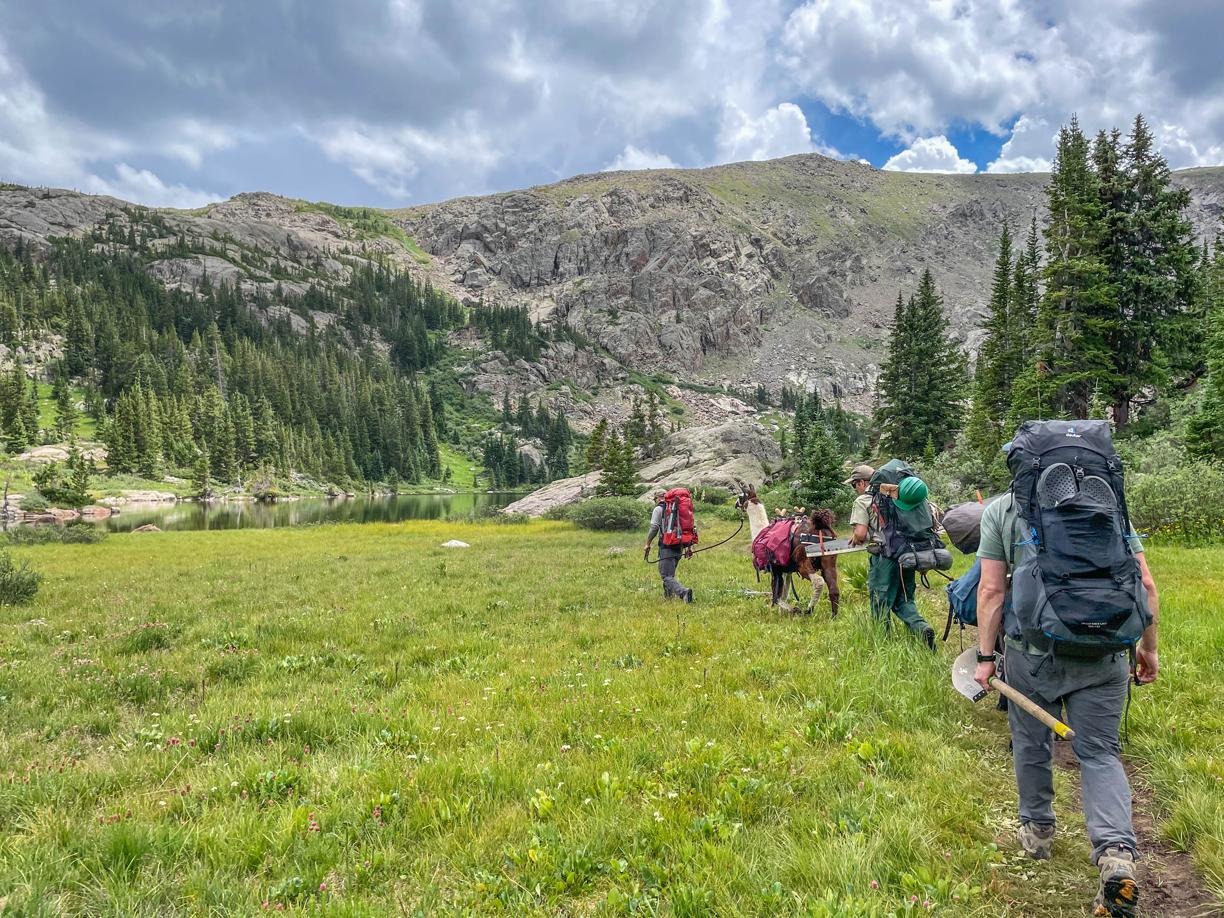 ---